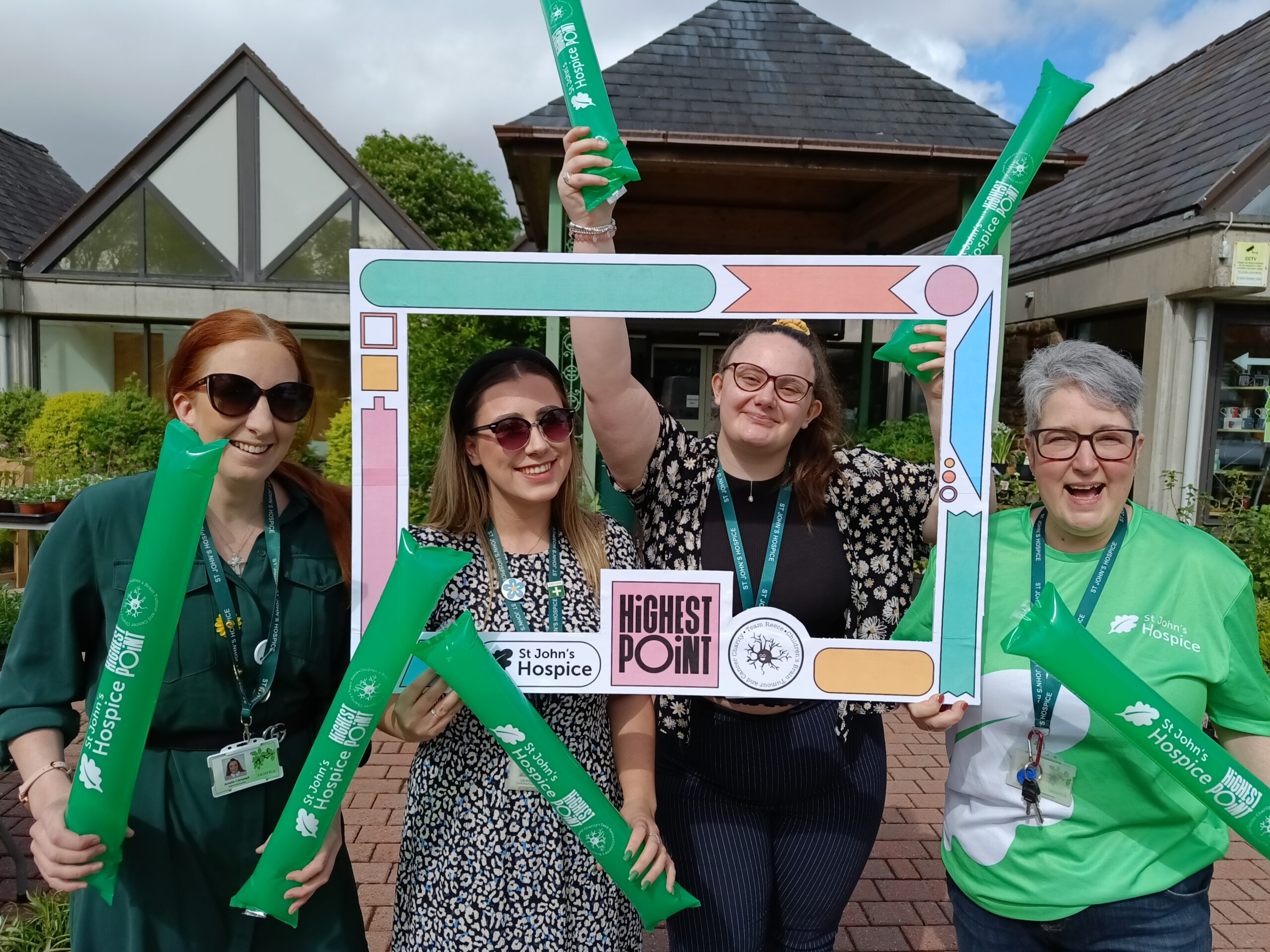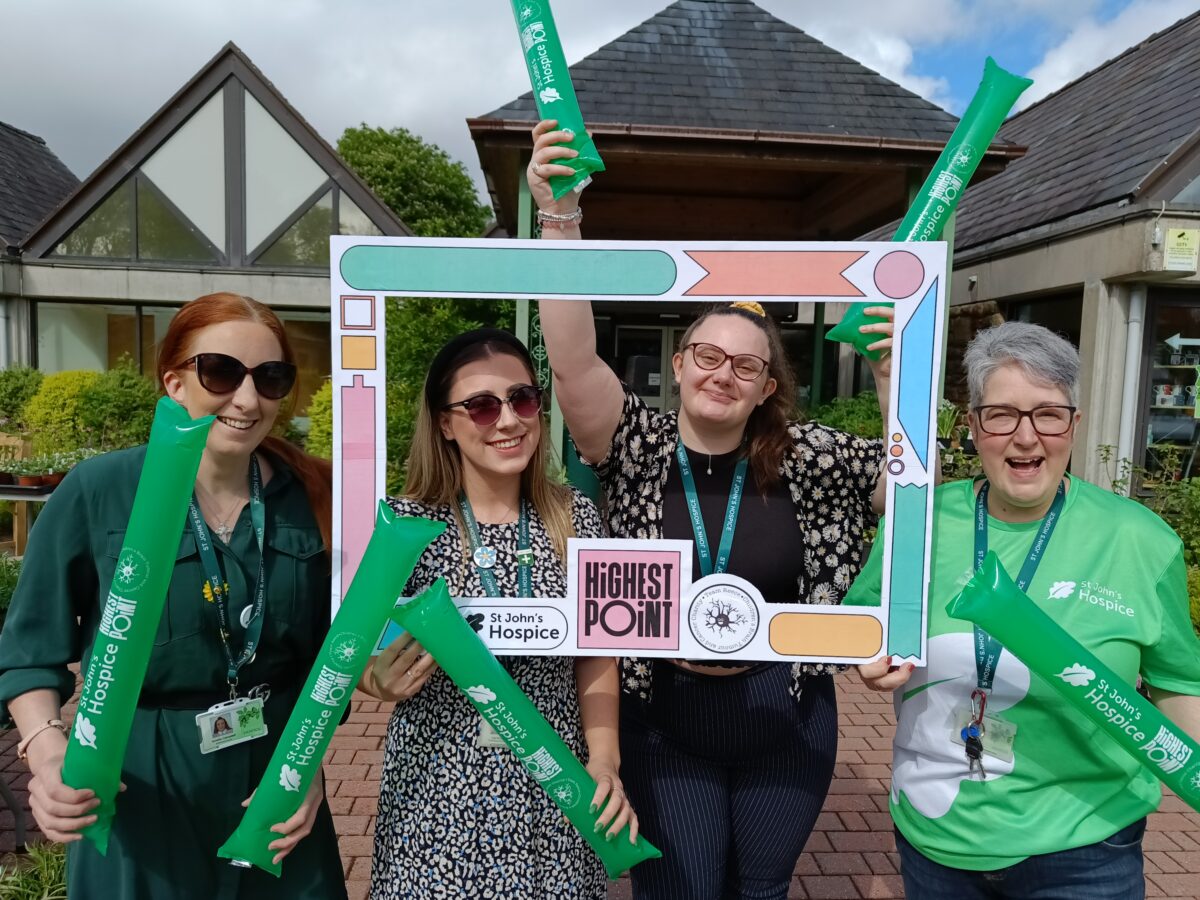 St John's Hospice heads to Highest Point Festival at Williamson's Park in Lancaster! Along with local children's brain tumour and cancer support charity Team Reece, we've been given the amazing opportunity by the festival organisers to represent at this hugely popular festival to spread the word about our services.
Our team of staff and volunteers will be there from Thursday 11th all the way through to Sunday 14th May in the Foodie Village meeting and greeting festival goers and talking to them about the amazing work that St John's Hospice does in the local community.
We'll also be letting everyone know about the brilliant volunteering opportunities we have throughout our organisation including our exciting charity retail shops like our Kingsway Sustainable Superstore and soon to open Caton Road Superstore!
The team will also have a range of great festival merchandise to buy including our Highest Point boom sticks. Plus, we'll be giving out discount vouchers for our awesome Kingsway Sustainable Superstore where you can find some great last-minute festival outfits! We'll also be collecting donations to support the hospice.
We're looking forward to seeing everyone at Highest Point 2023! Come and meet the team, say hello and have a great time.