St John's Hospice operates ten shops in Lancaster, Morecambe, Kendal and Garstang, made up of four furniture shops, two £1 shops, two general charity shops and two superstores, plus a collaboration with Lancaster University on Alexandra Square. In addition to this, St John's Hospice Shops also sell online, on Depop and eBay.
As a charity, St John's Hospice needs to raise £4.3 million each year. Our shops not only raise vital income, but also raise awareness of the Hospice in the local community, and we couldn't do it without our incredible volunteers! There are dozens of ways our retail volunteers can help us; whether that's manning a till, making displays, sorting donations or even finding valuable items and making sure we get a fair price for donations that people have so kindly given to us.
Volunteering in our shops is a great way to meet new people, get involved in your community and use or develop your skills and interests! If you're looking to gain experience, make new friends or build your CV, volunteering is a great way to do it – all while helping a local charity.
See the full list of roles below – you could do one or a combination of these, depending on what you're interested in and how much time you would like to volunteer. If you have any questions, or you're not sure which role is right for you, don't worry – you can get in touch via email [email protected] or fill in the form below without choosing a specific role, and we'll be in touch!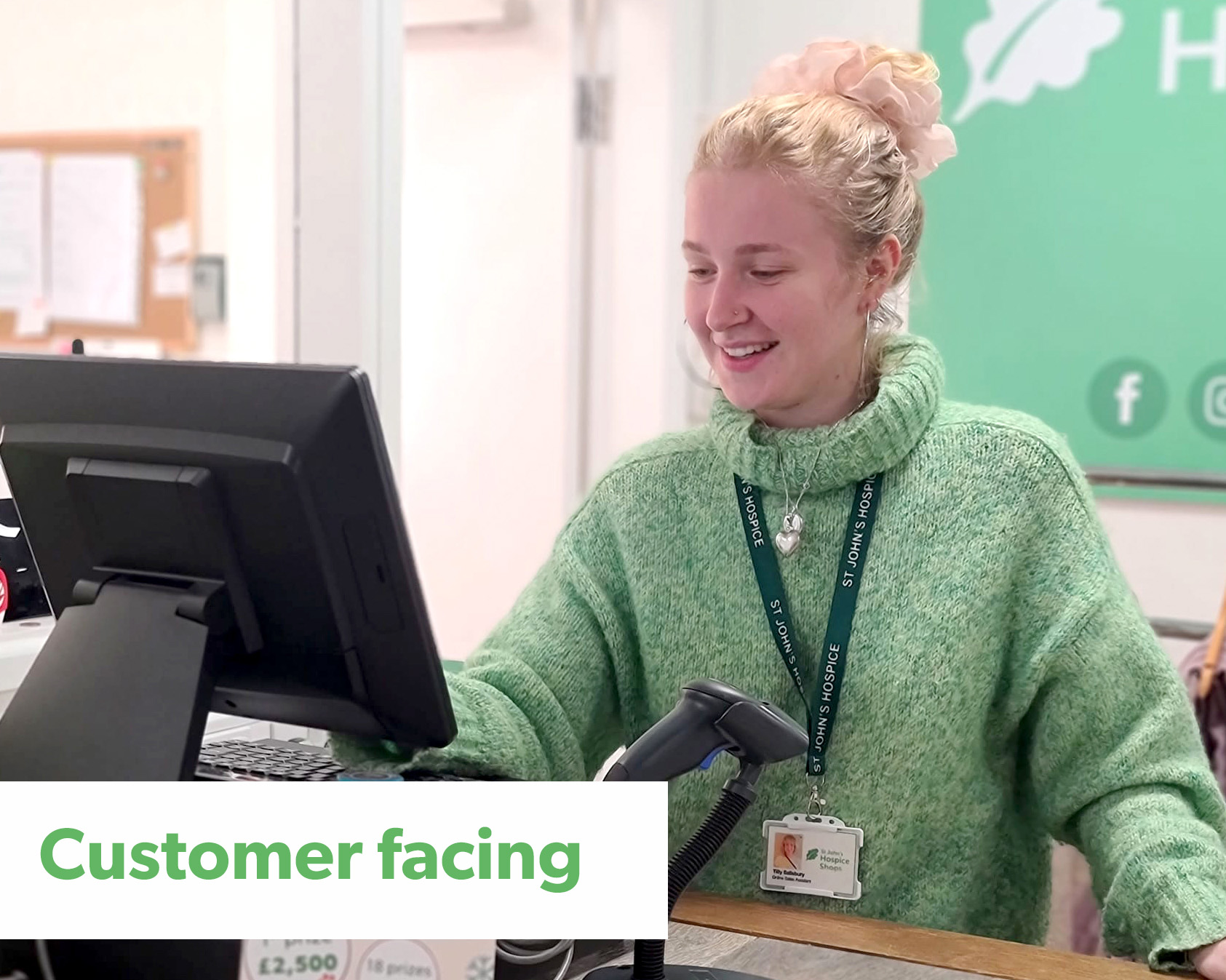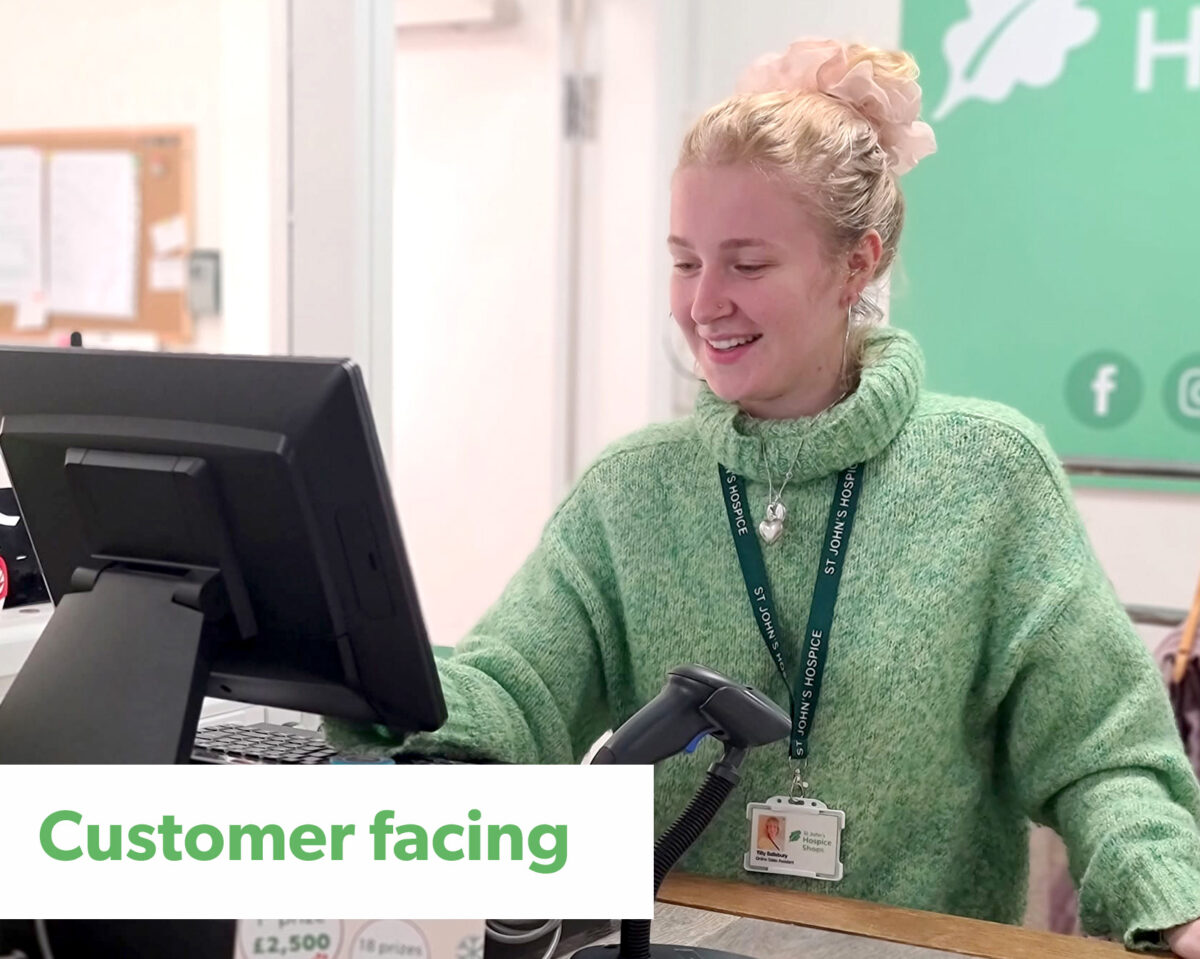 Till assistant
Role includes:
Making customers feel welcome
Serving customers on the till
Handling cash and card payments
Ensuring items are processed accurately through the till, including Gift Aid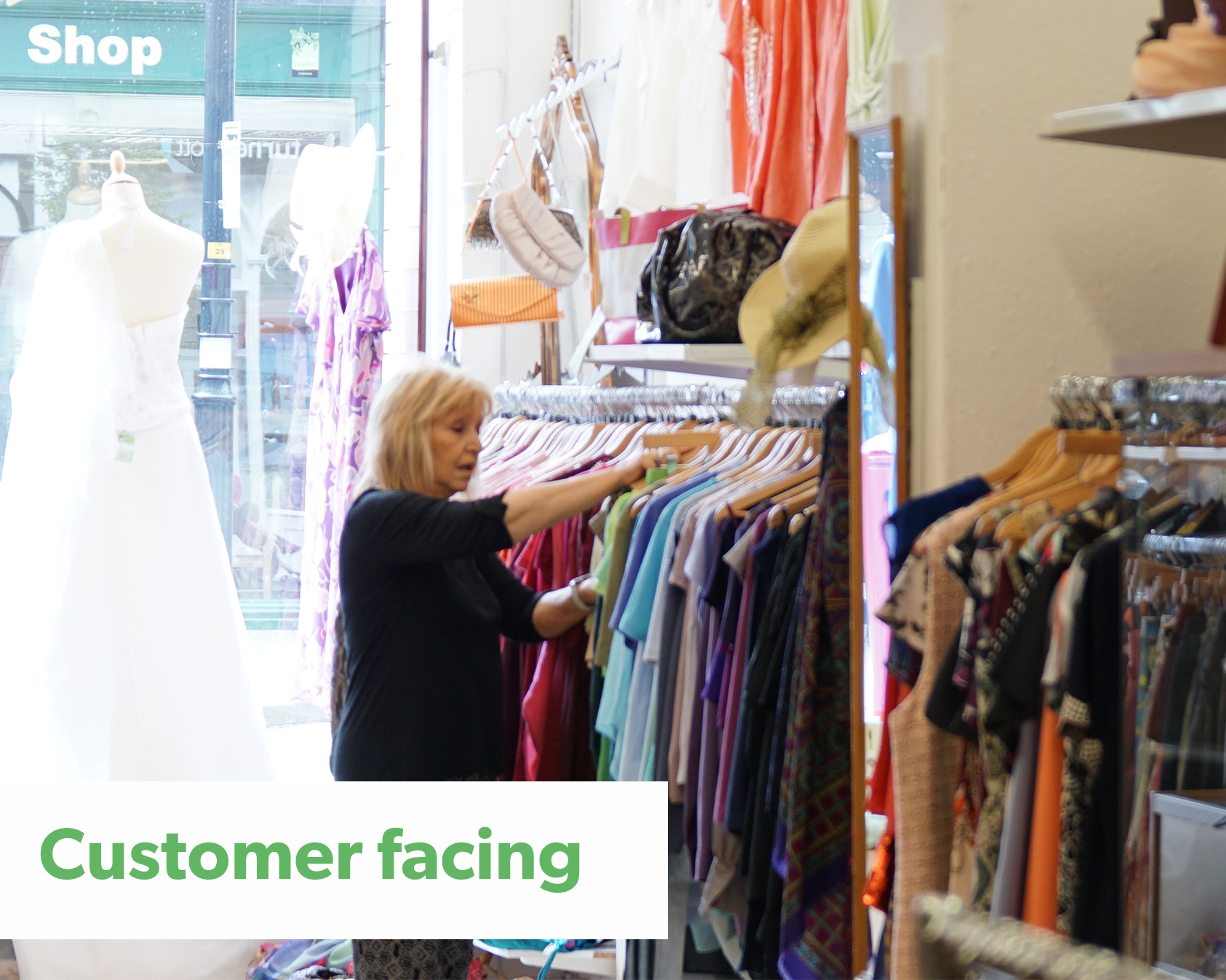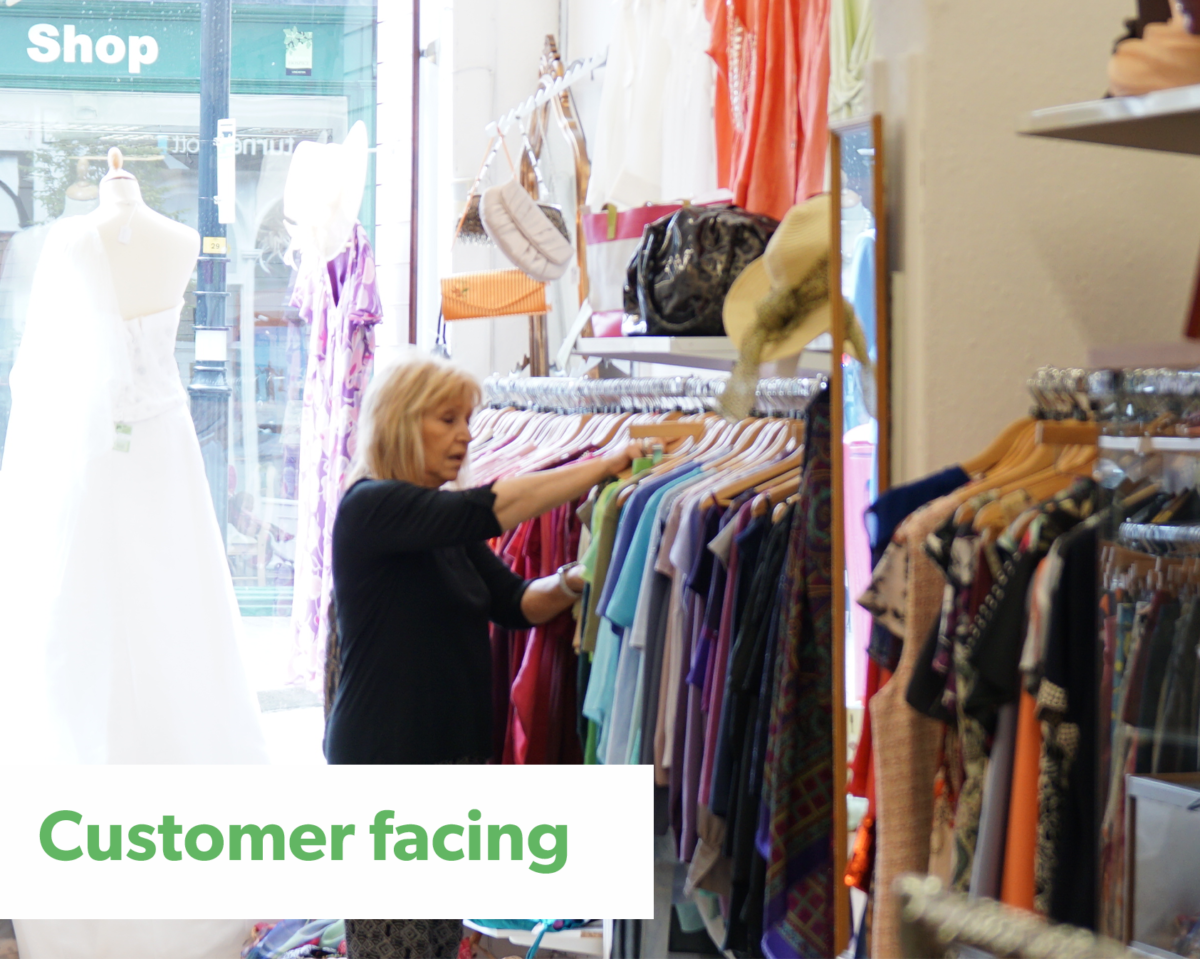 Customer service – shop floor
Role includes:
Making customers feel welcome
Helping customers with queries on the shop floor
Helping to keep the shop floor area tidy and stocked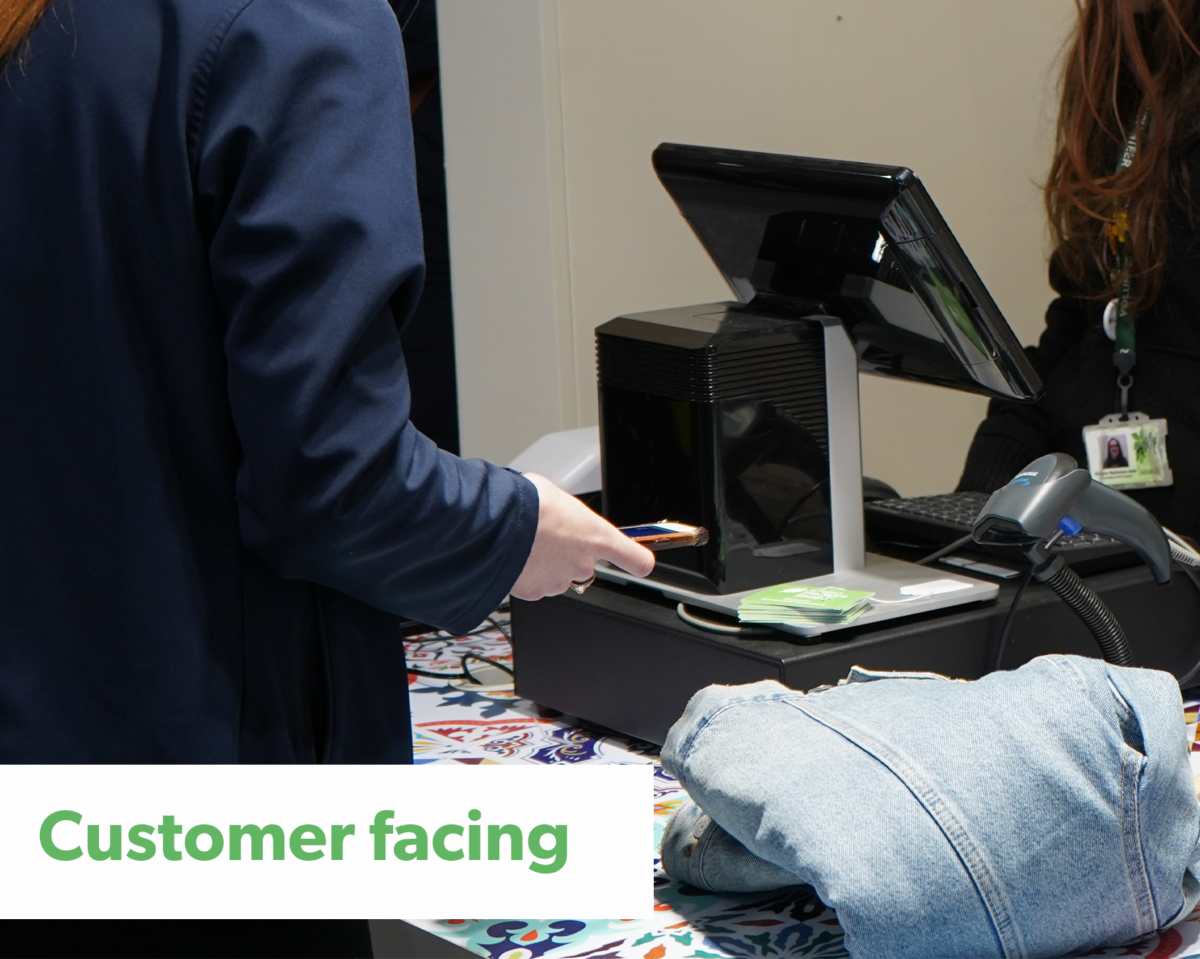 Customer service – donations
Role includes:
Making customers feel welcome
Receiving donations from customers
Promoting Gift Aid
Sorting stock into the correct pens in the sorting area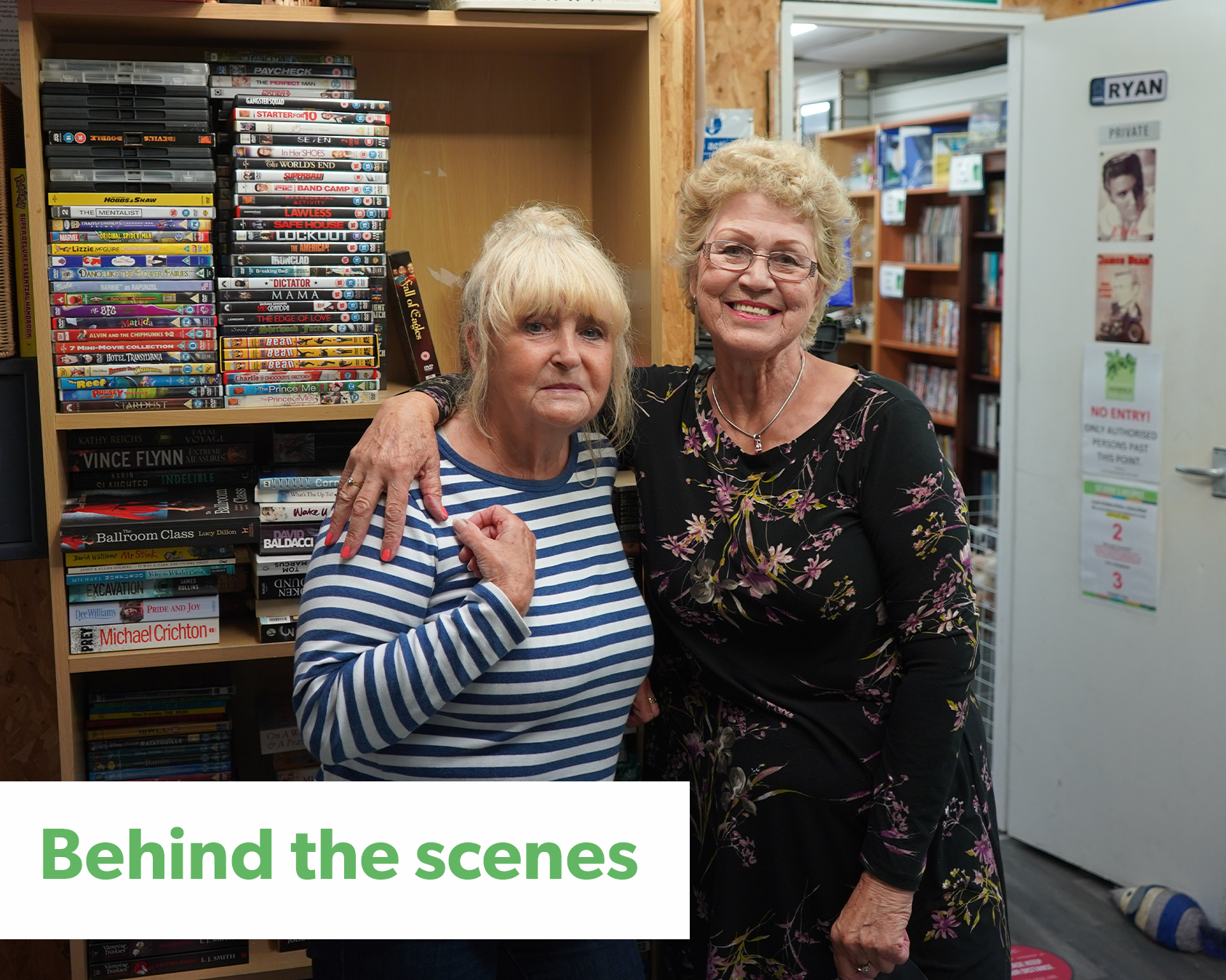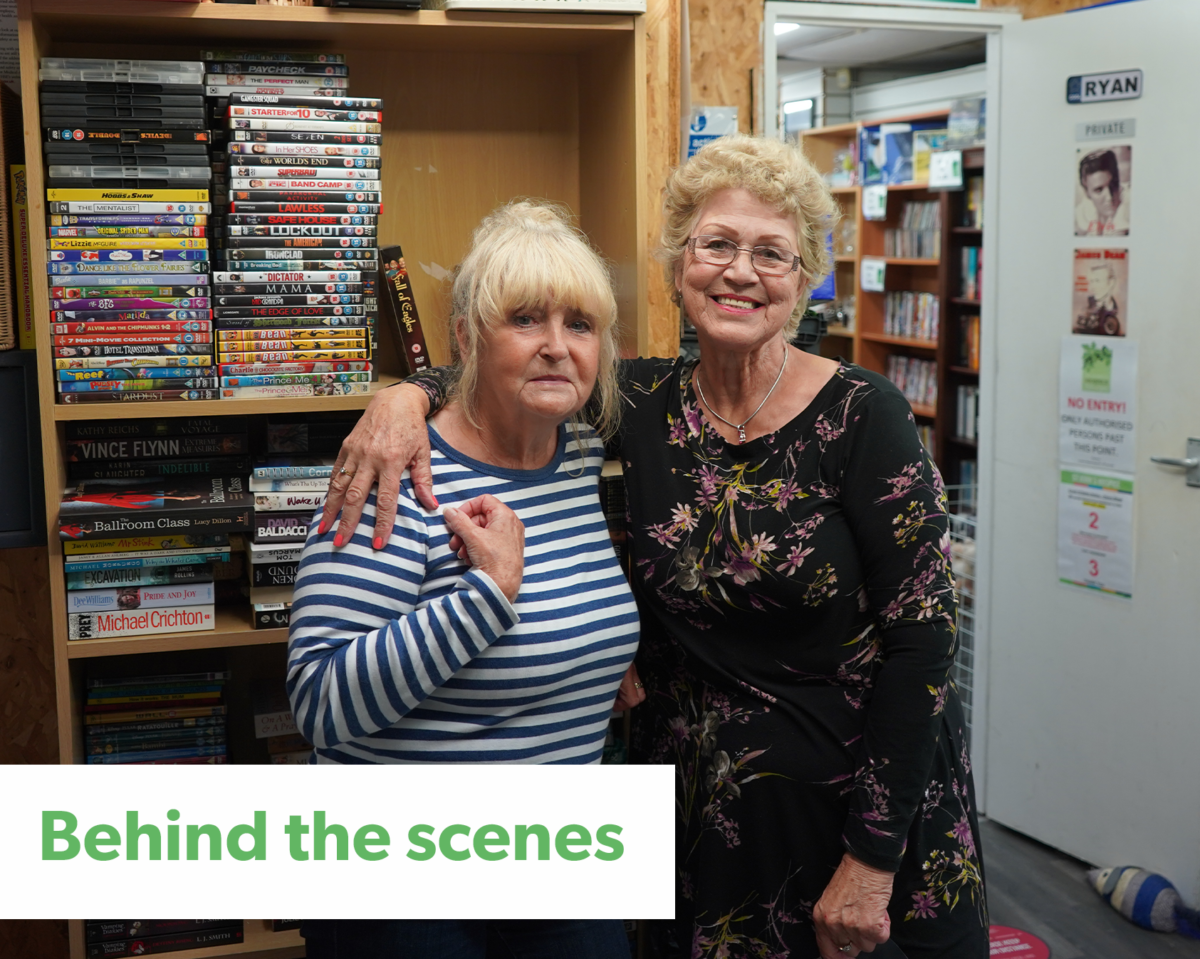 Stockroom assistant
Role includes:
Sorting saleable stock and recycling
Preparing stock for sale by hanging, sizing and labelling items
Pricing garments at their full value so as to maximise income
Sourcing items that could sell for a higher value somewhere else, e.g. online/auction
Regularly rotating stock to maximise sales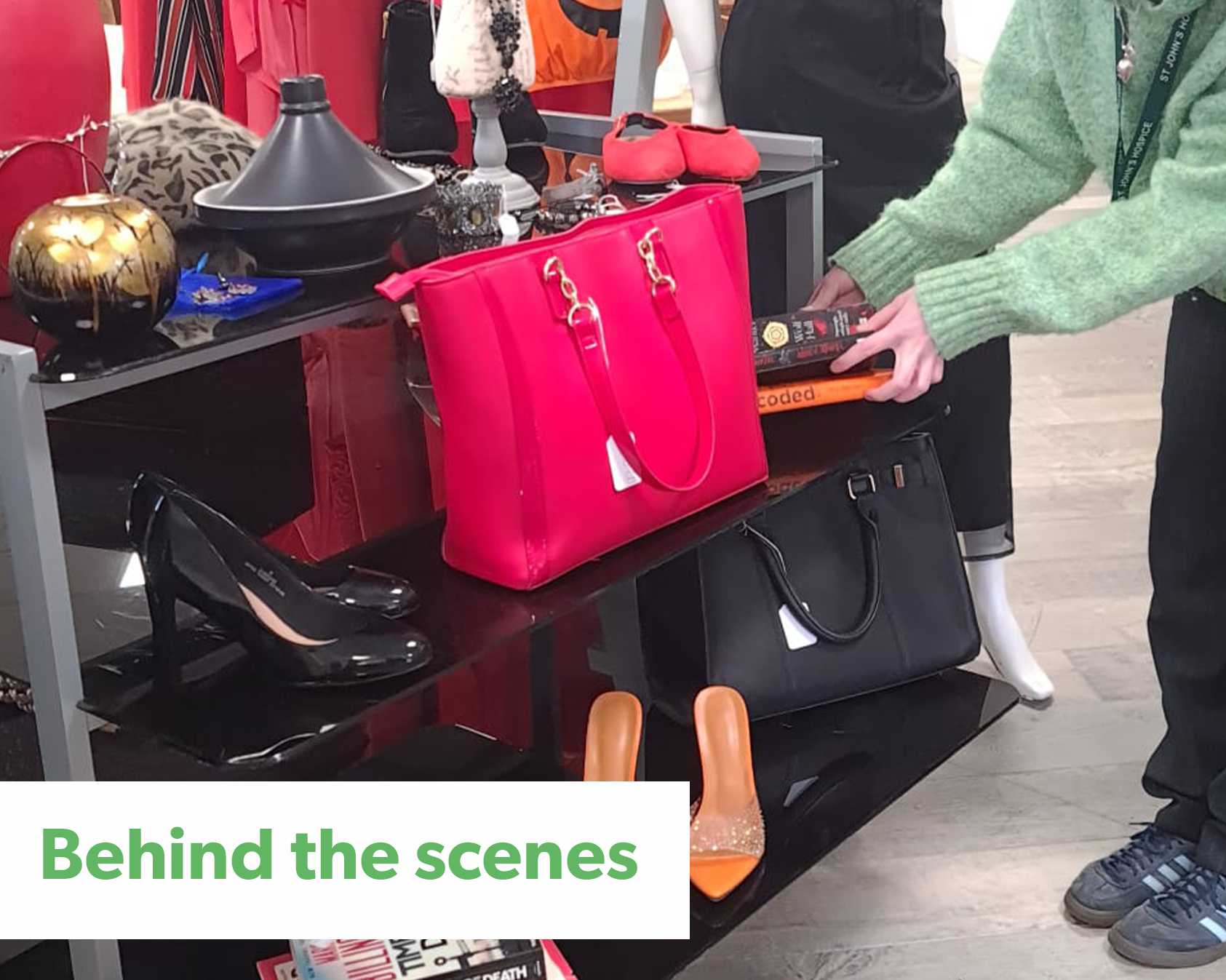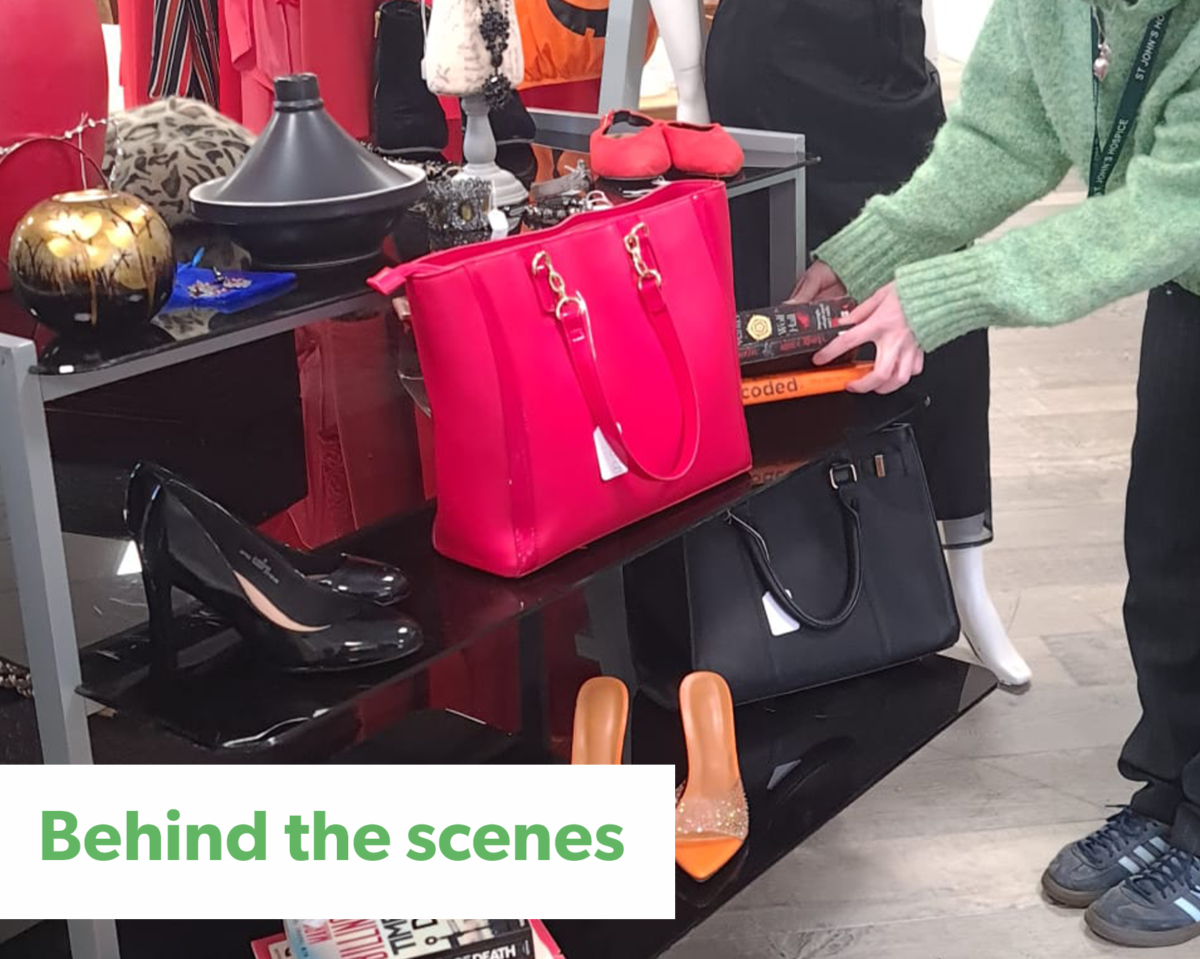 Merchandising
Role includes:
Using creativity to support the shop team with keeping window and shop displays relevant and interesting to engage customers and promote sales and Hospice events
Helping ensure standards in the shop remain high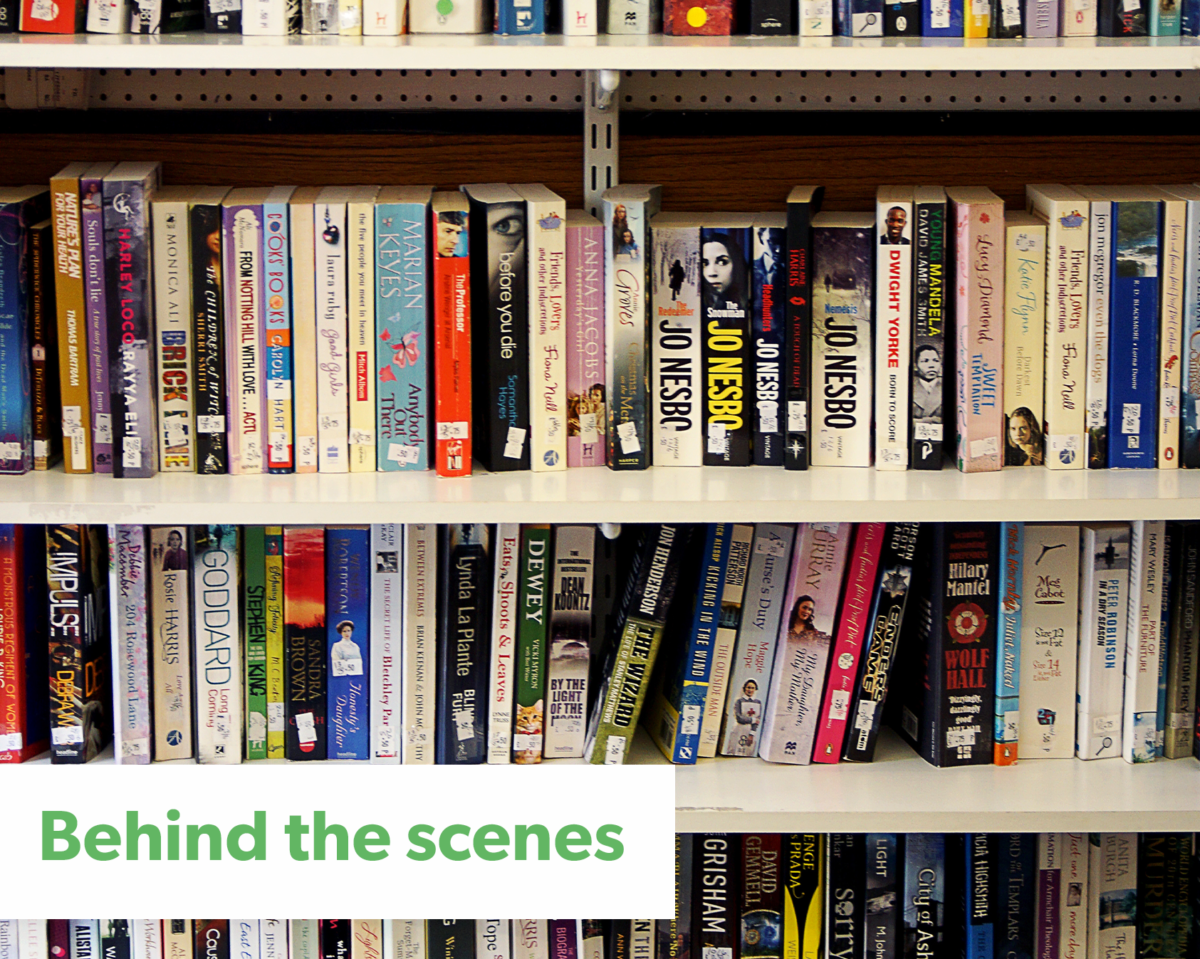 Book specialist
Role includes:
Keeping books fully stocked with a variety for all customers
Sorting donated books
Scanning books that cannot be sold
Identifying rare and collectable books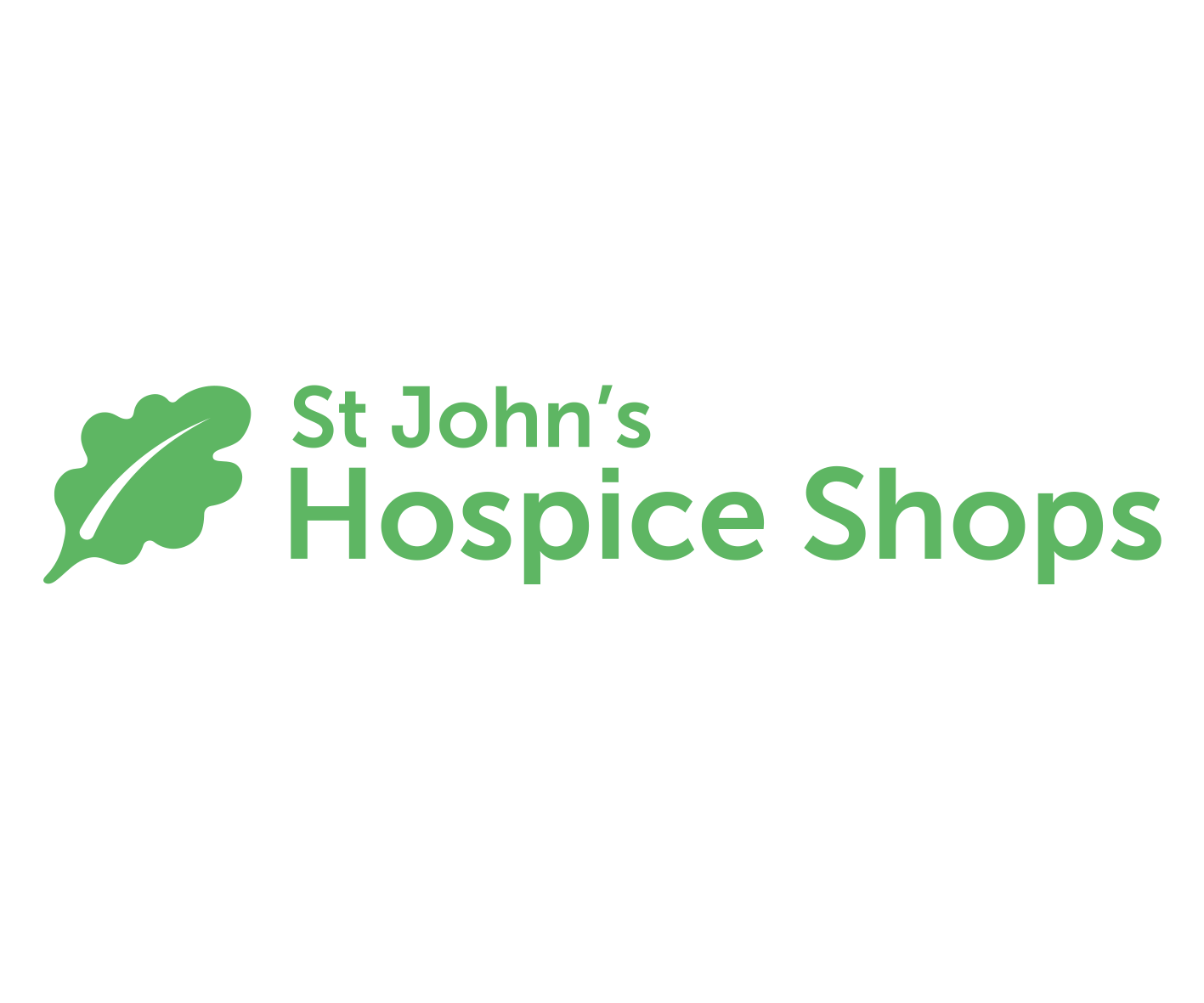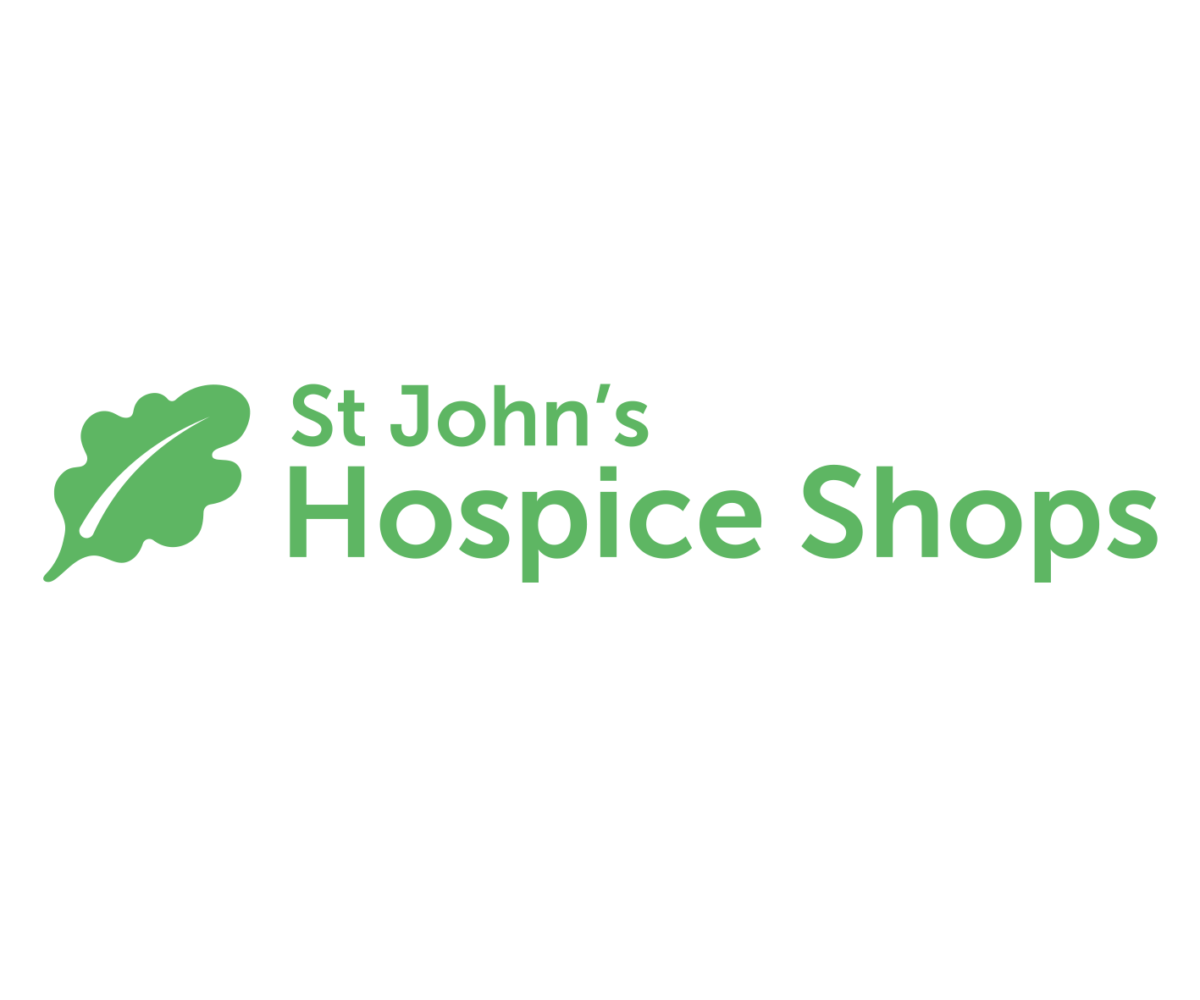 Electrical specialist
Role includes:
Keeping the electrical area well stocked by replenishing items and creating displays
Ensuring items are presented well e.g. clean and clearly priced
Identifying unusual items for sale online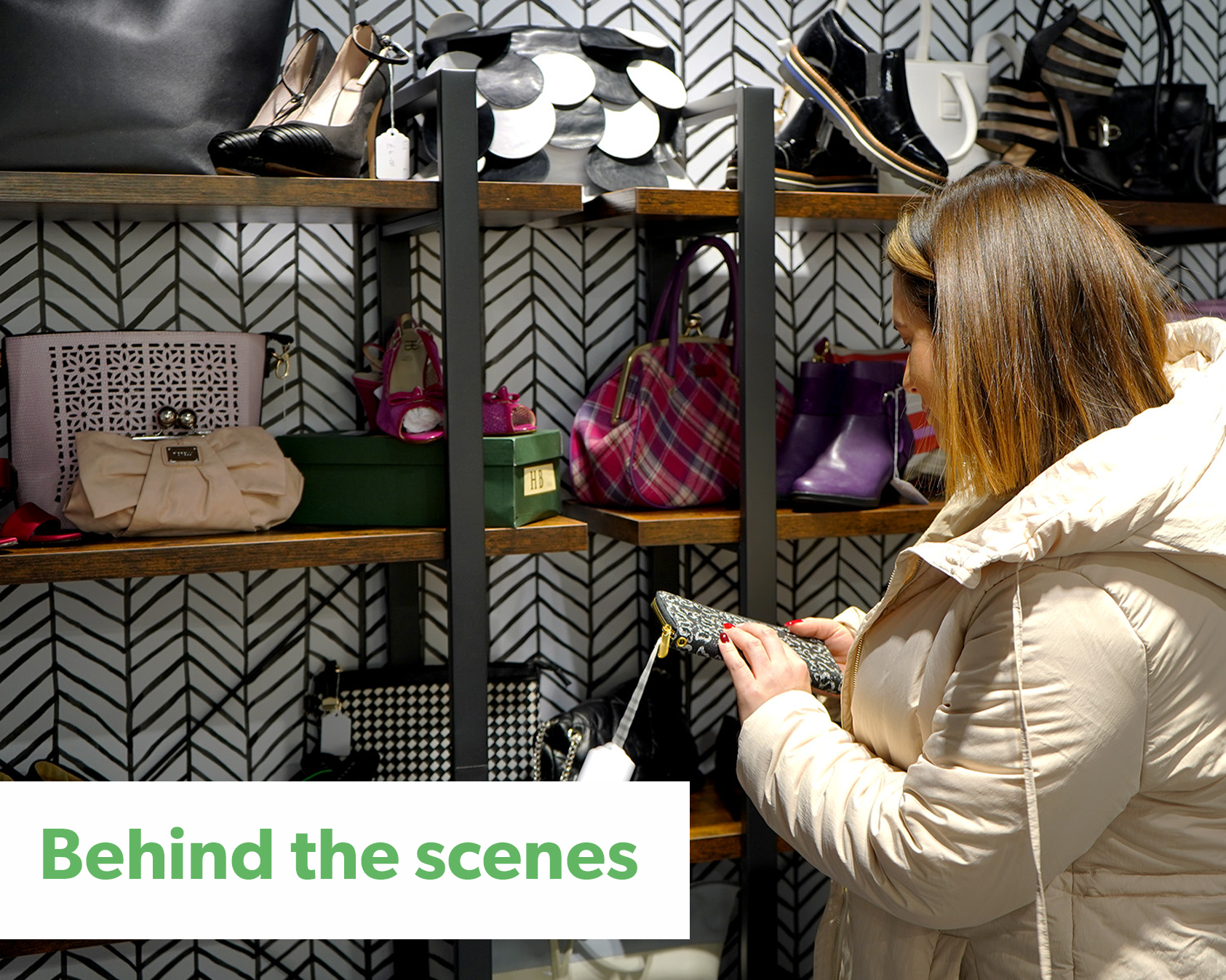 Fashion accessories specialist
Role includes:
Creating well stocked and attractive displays
Sorting donated items
Identifying higher value items for sale online
Includes bags, shoes, belts and jewellery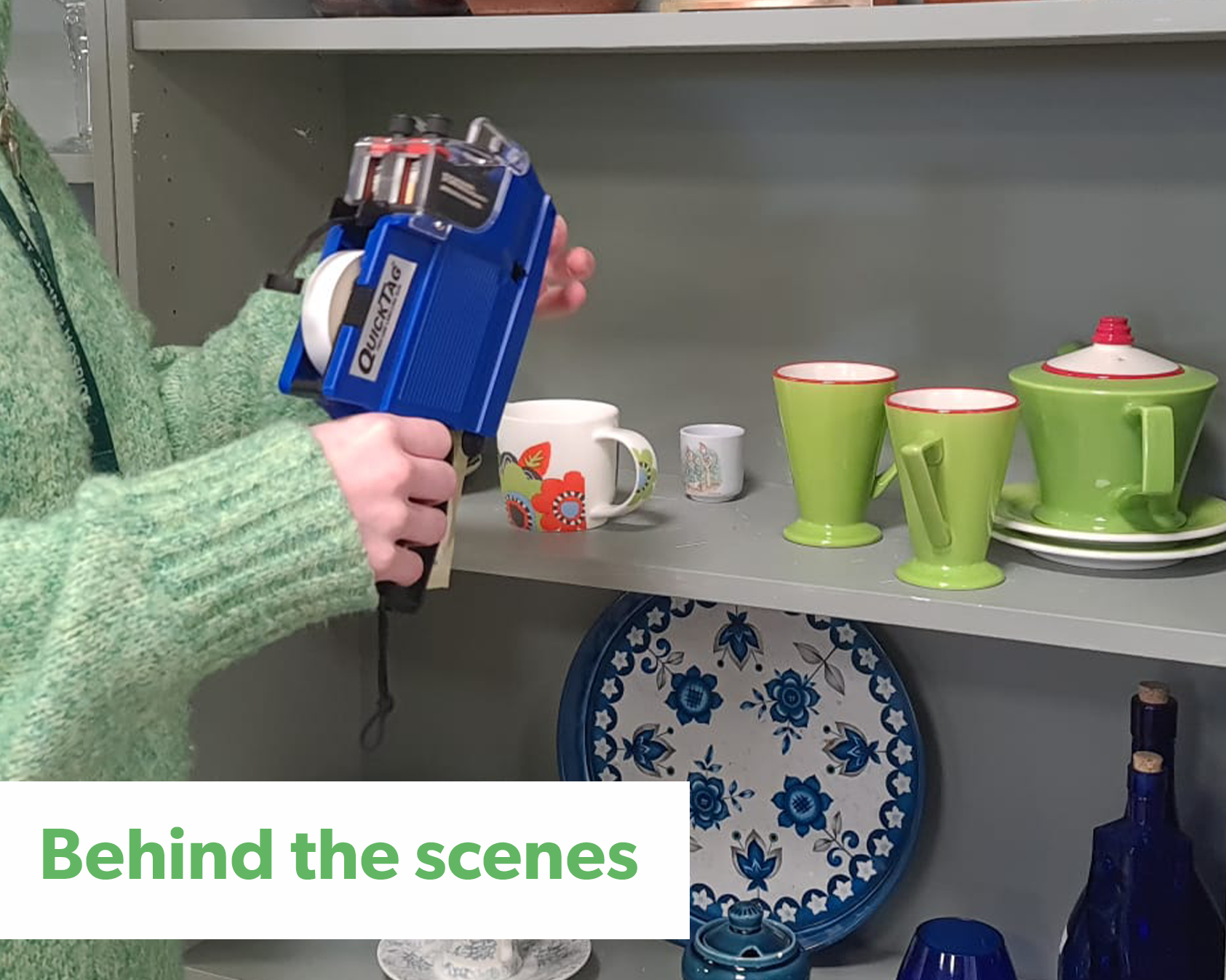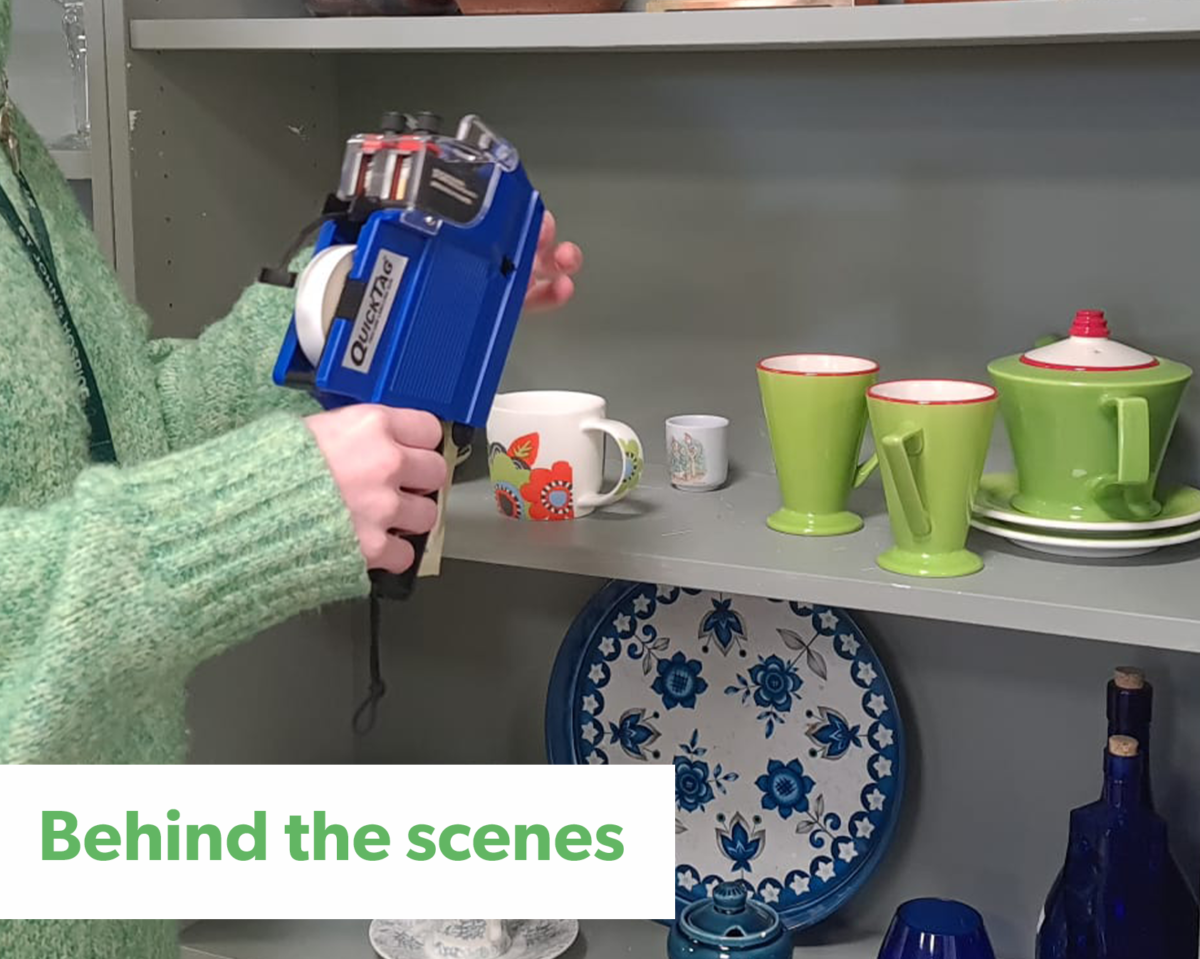 Homewares specialist
Role includes:
Keeping homeware fully stocked and displaying item attractively
Sorting and cleaning donated homeware
Identifying unusual items for sale online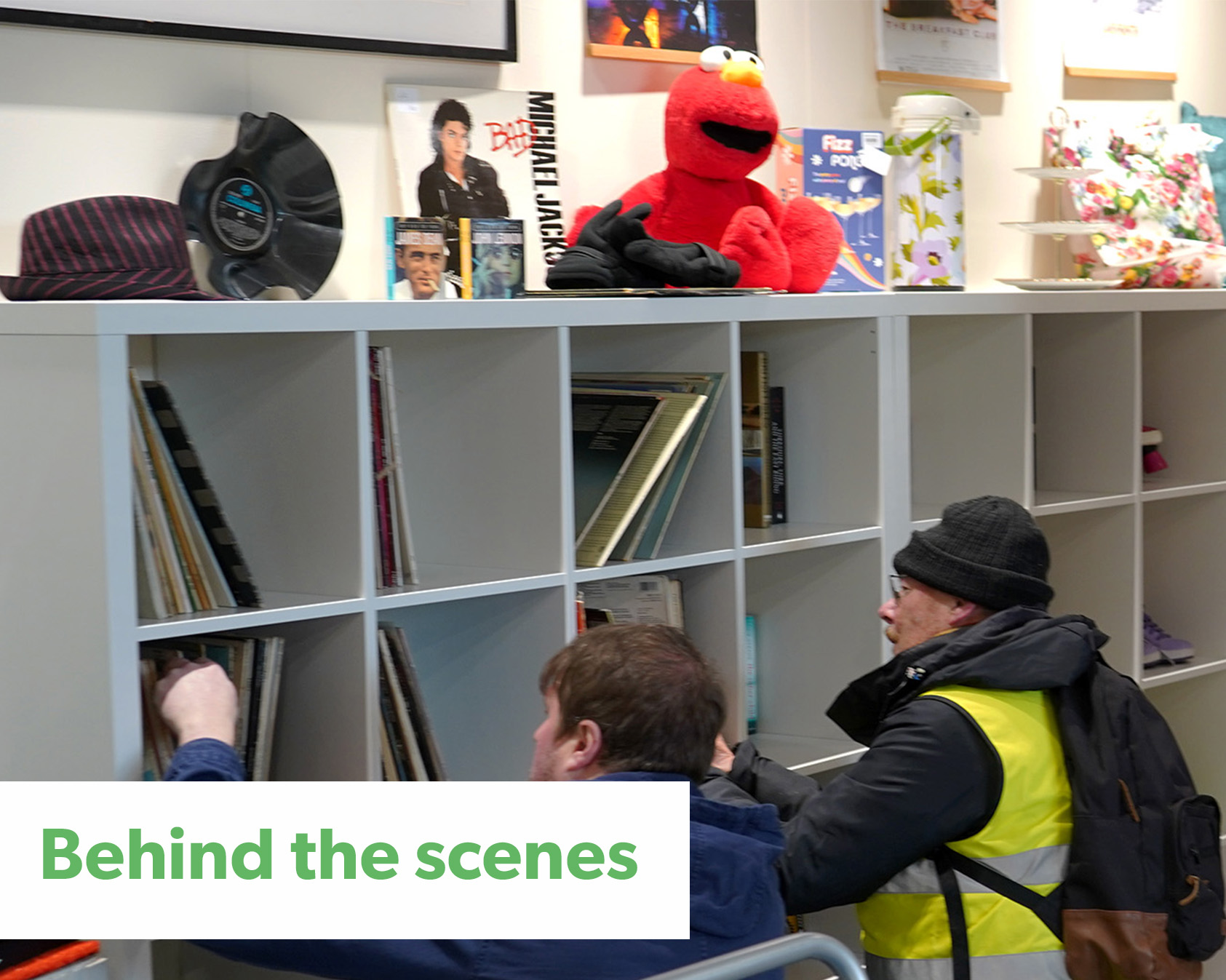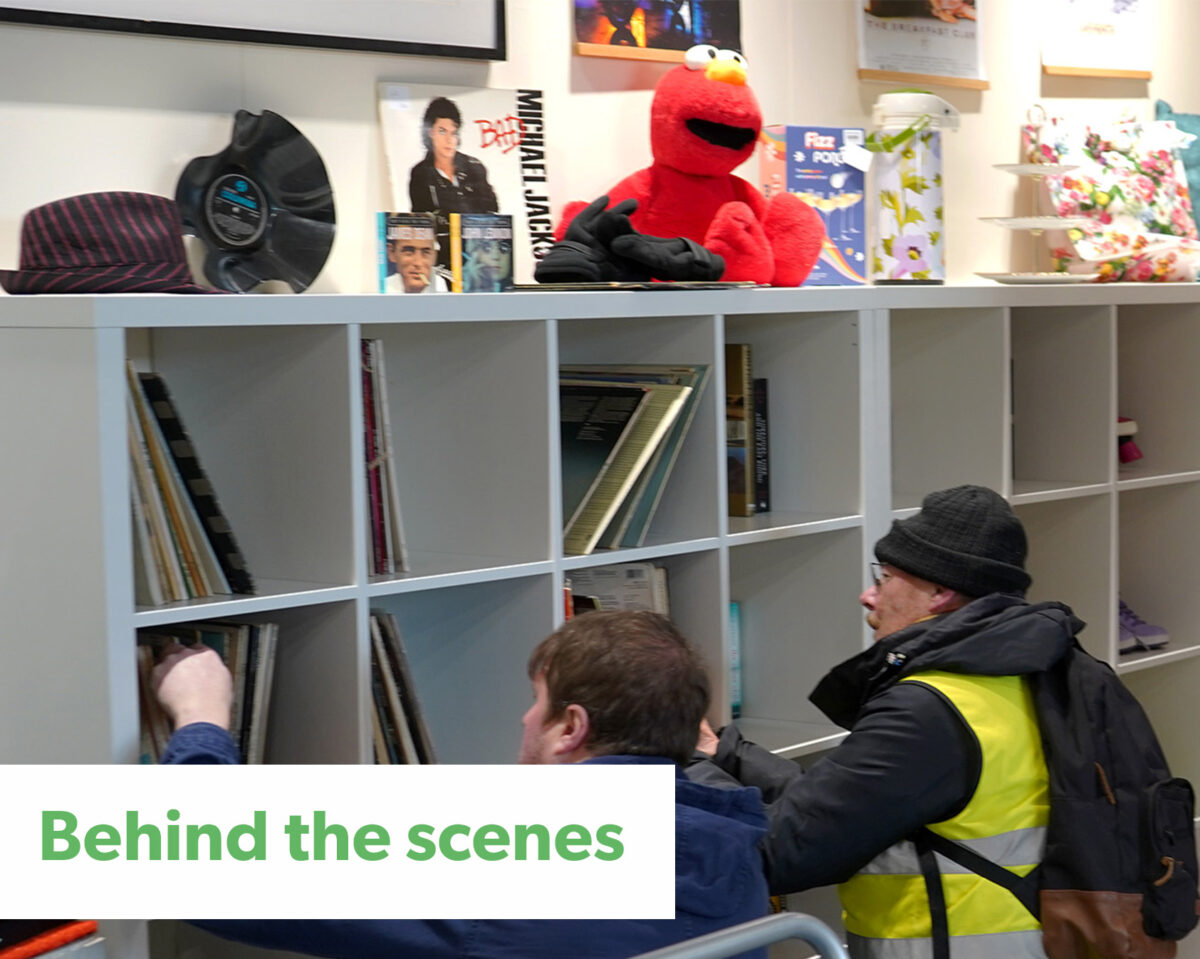 Music and entertainment specialist
Role includes:
Keeping music and entertainment fully stocked and well organised
Sorting donated items
Identifying unusual or collectable items for sale online, or pricing for sale in the shops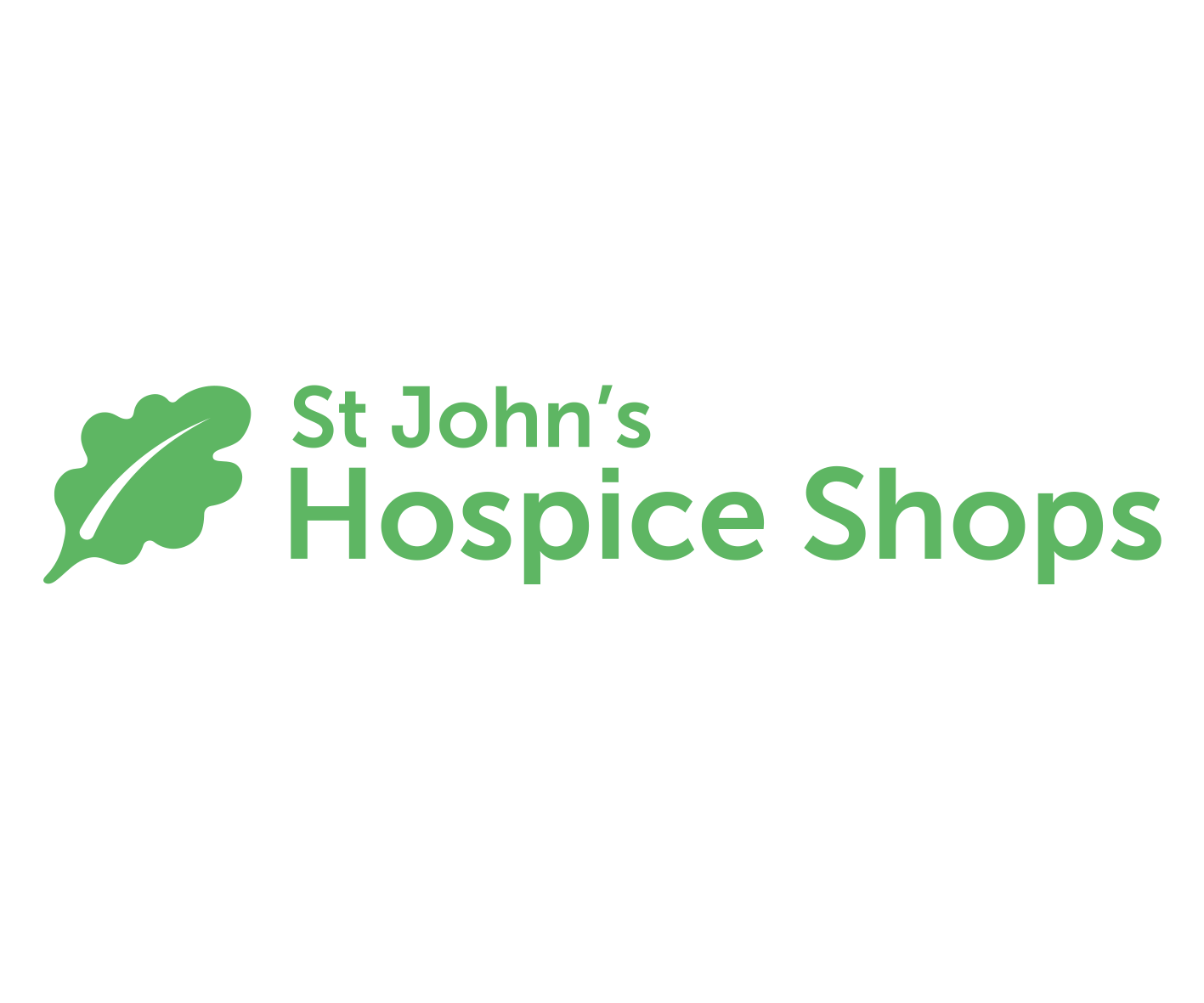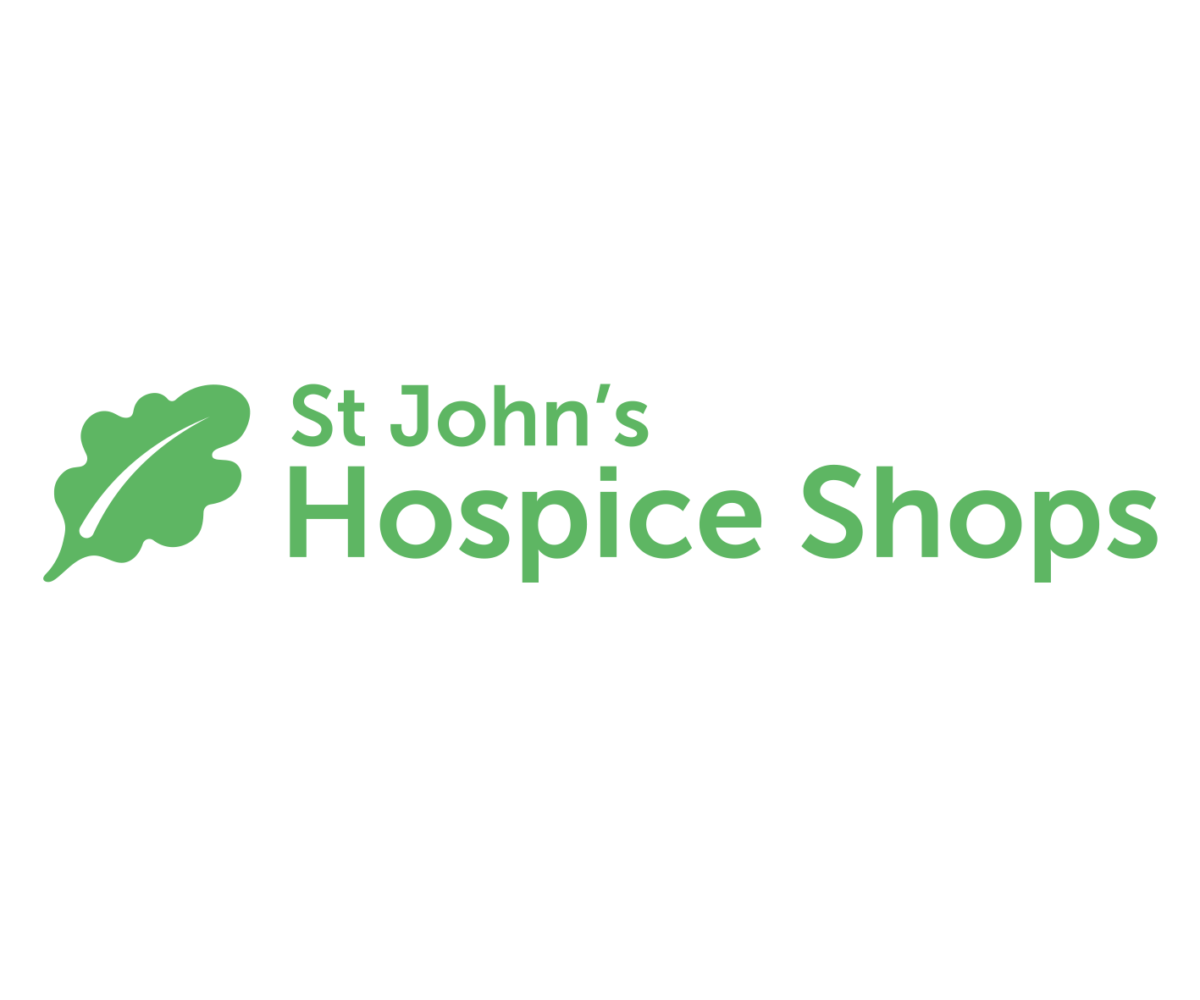 Housekeeping
Role includes:
Helping to keep our shop floor and back of house areas at a high standard
Tasks may include: vacuuming, dusting and window cleaning (internal)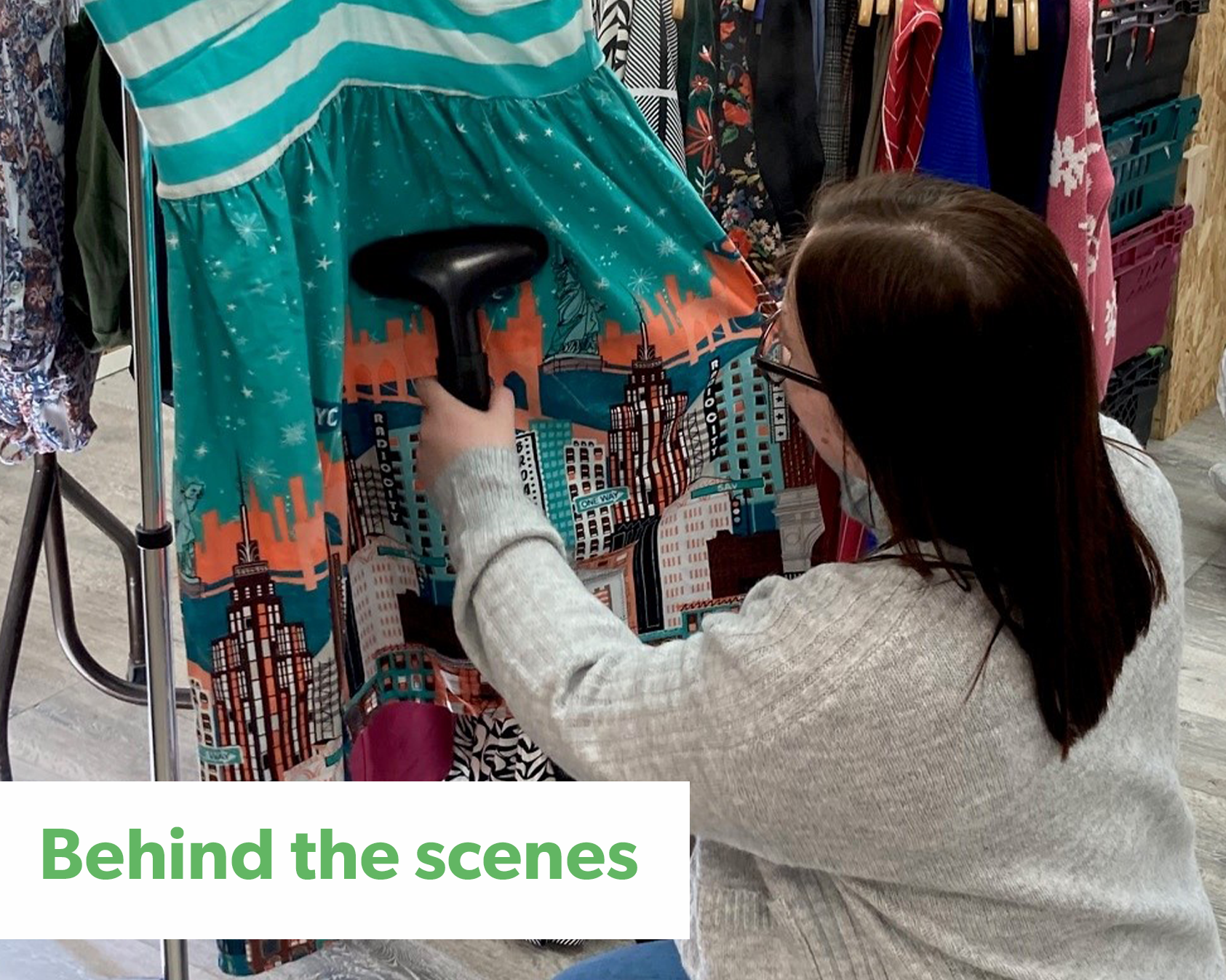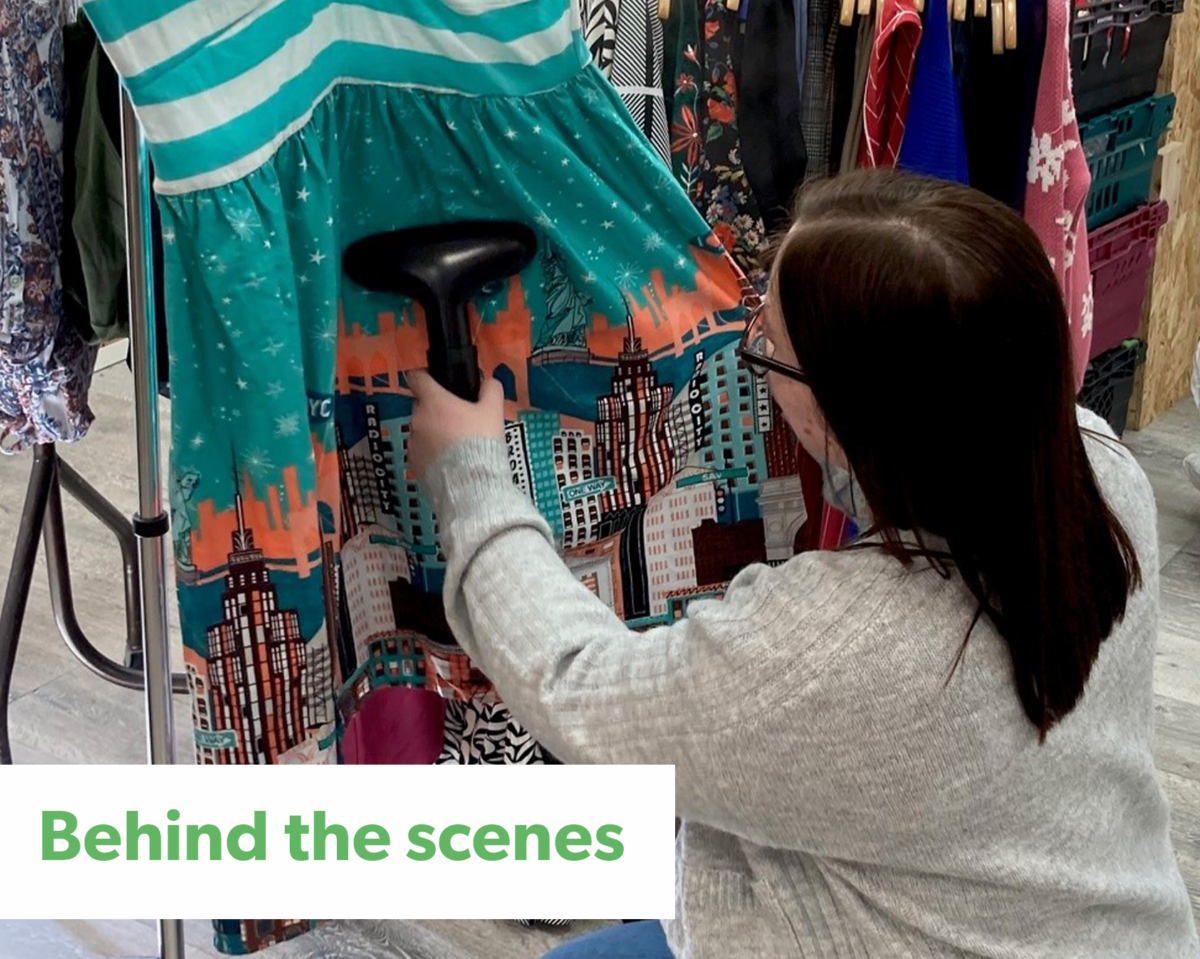 Steaming
Role includes:
Steaming clothes to ensure items look their best before sale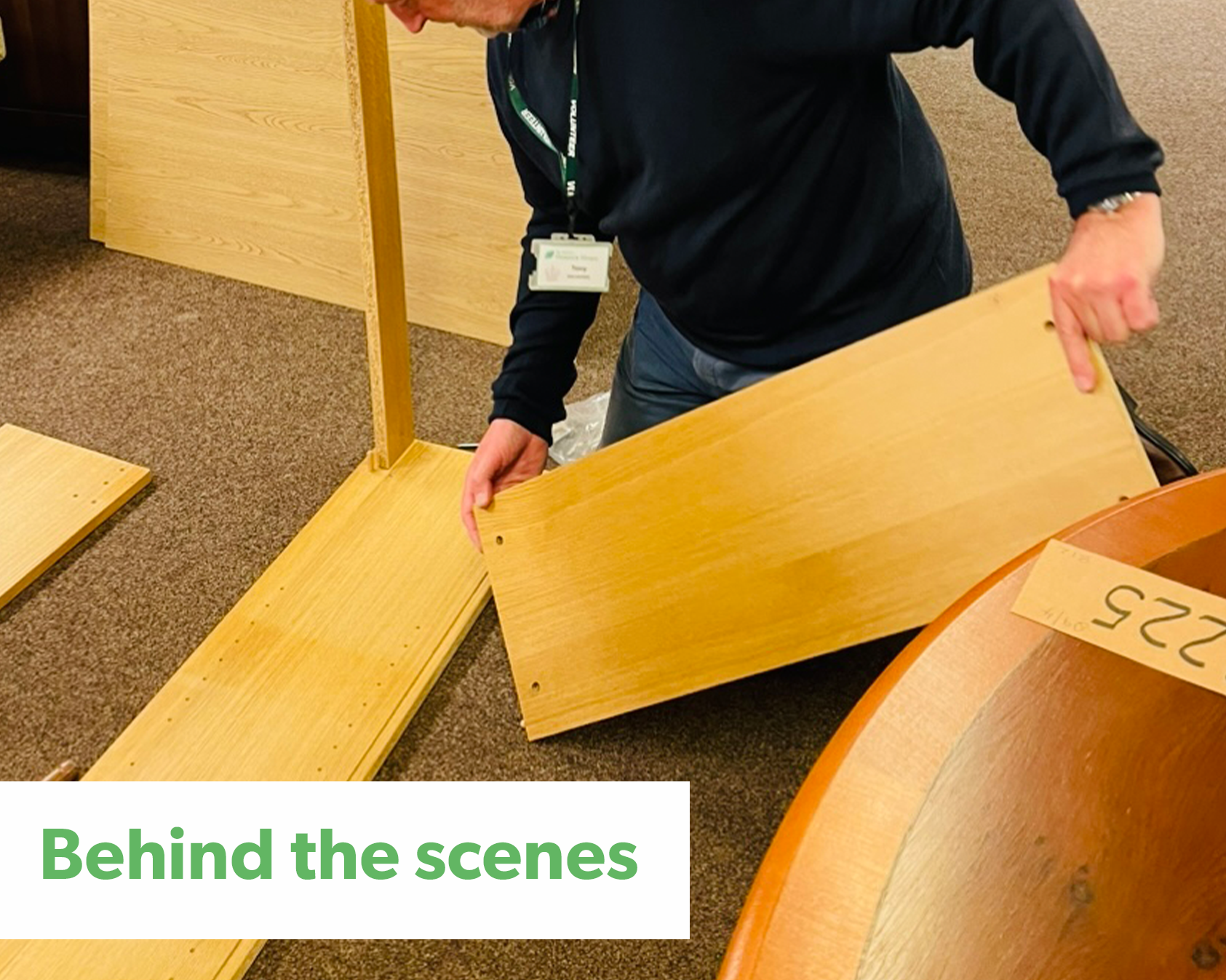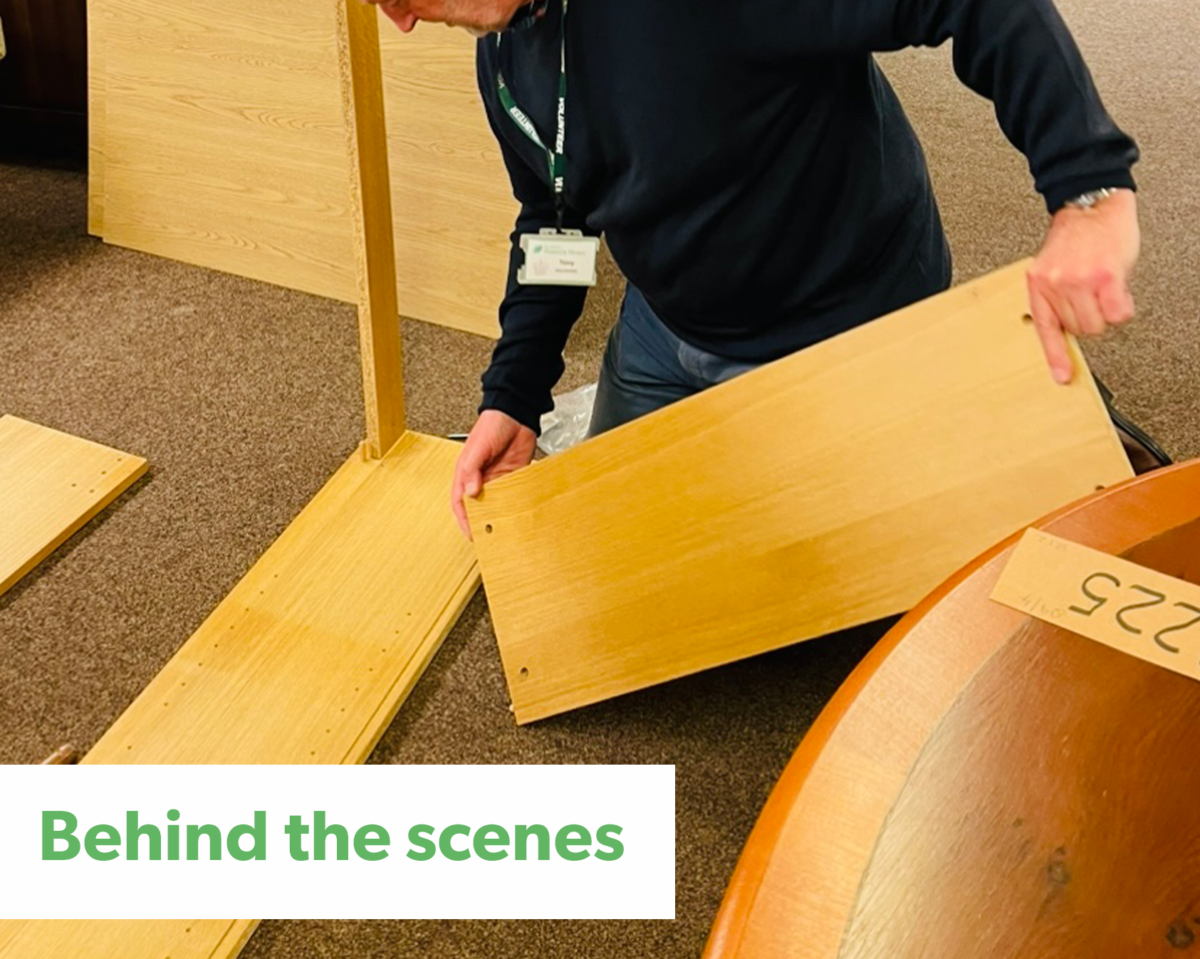 Furniture assembly
Role includes:
Assembling and disassembling furniture items for display and delivery to customers
Carrying out minor repairs (if comfortable)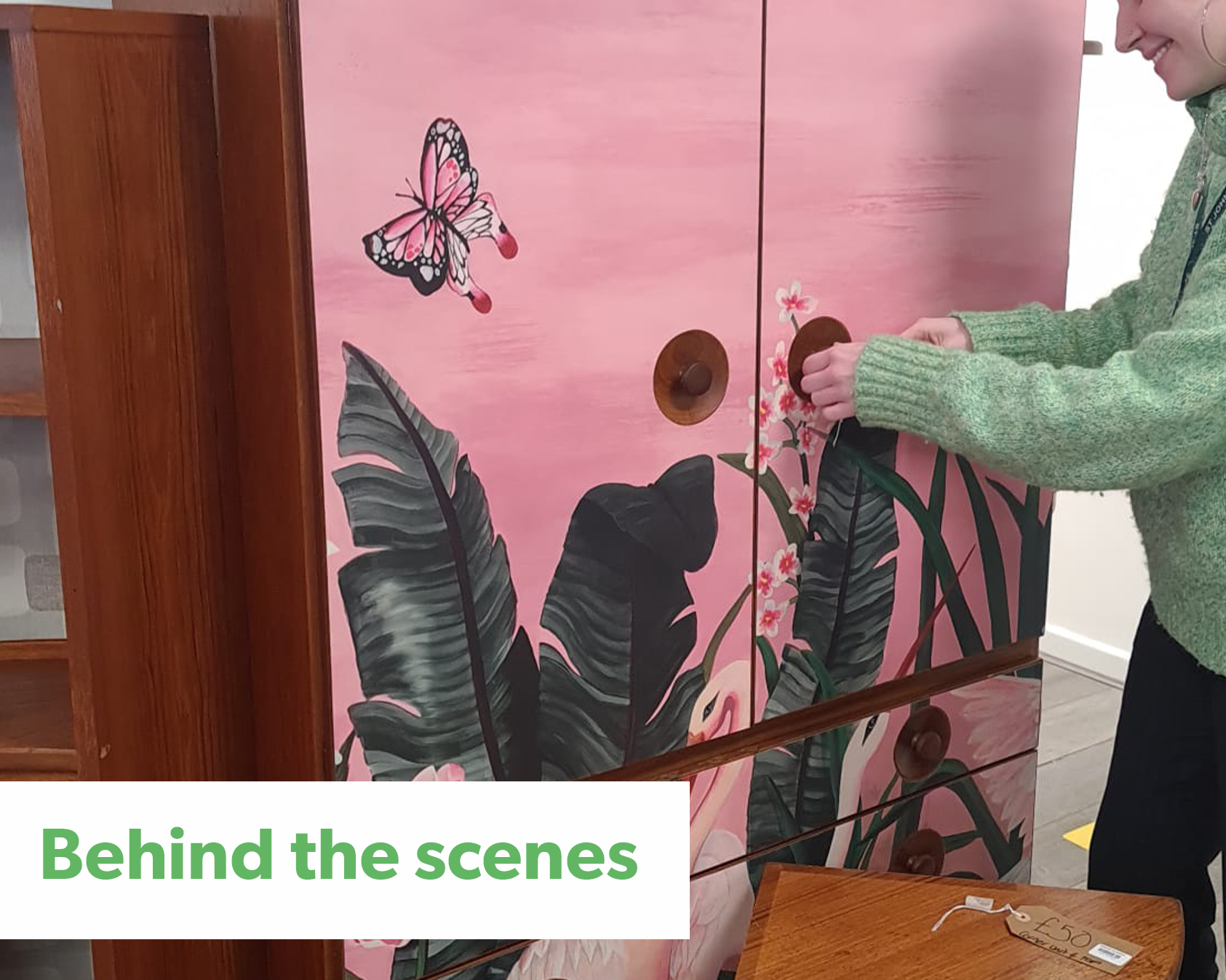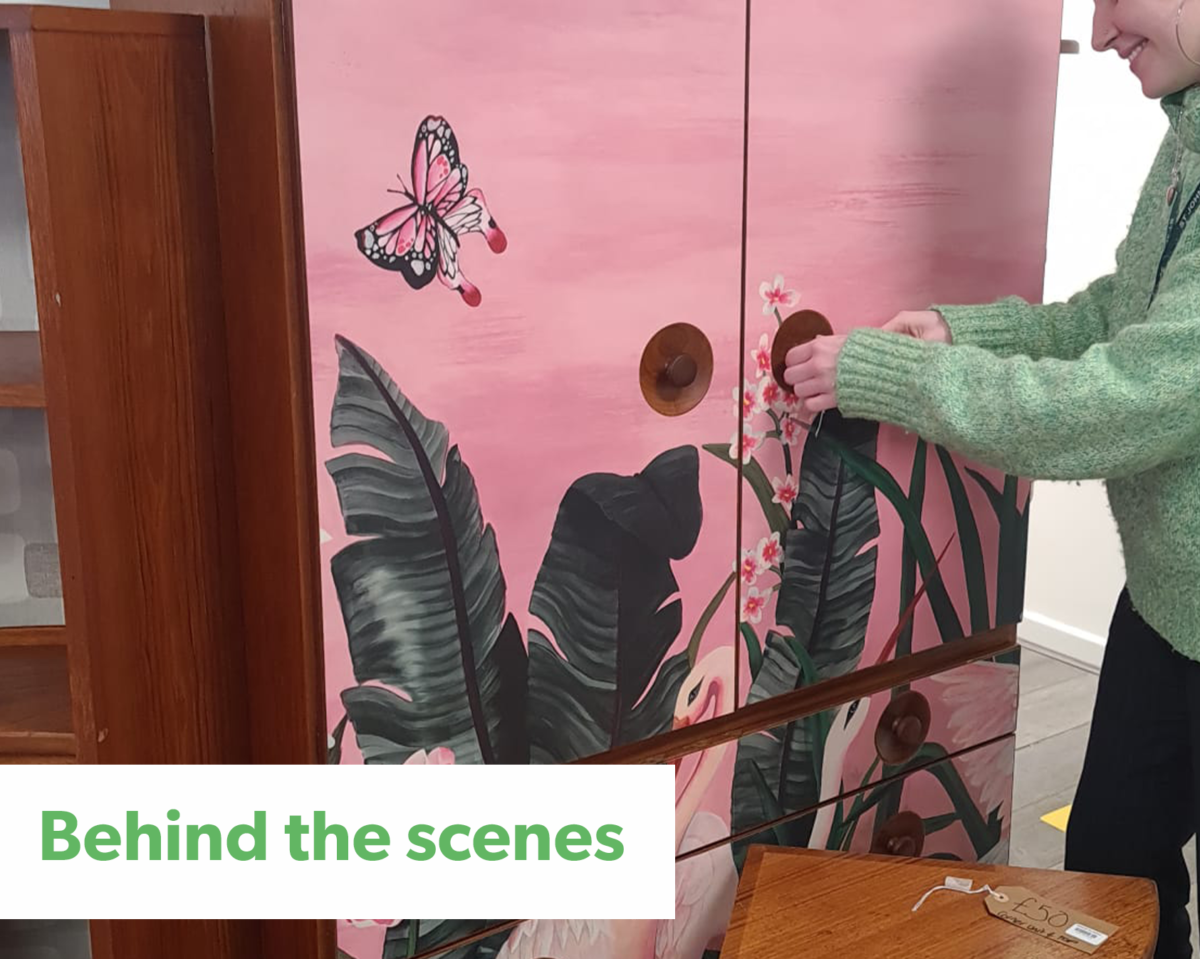 Furniture handling
Role includes:
Supporting the preparation of furniture for delivery
Arranging donated items on the shop floor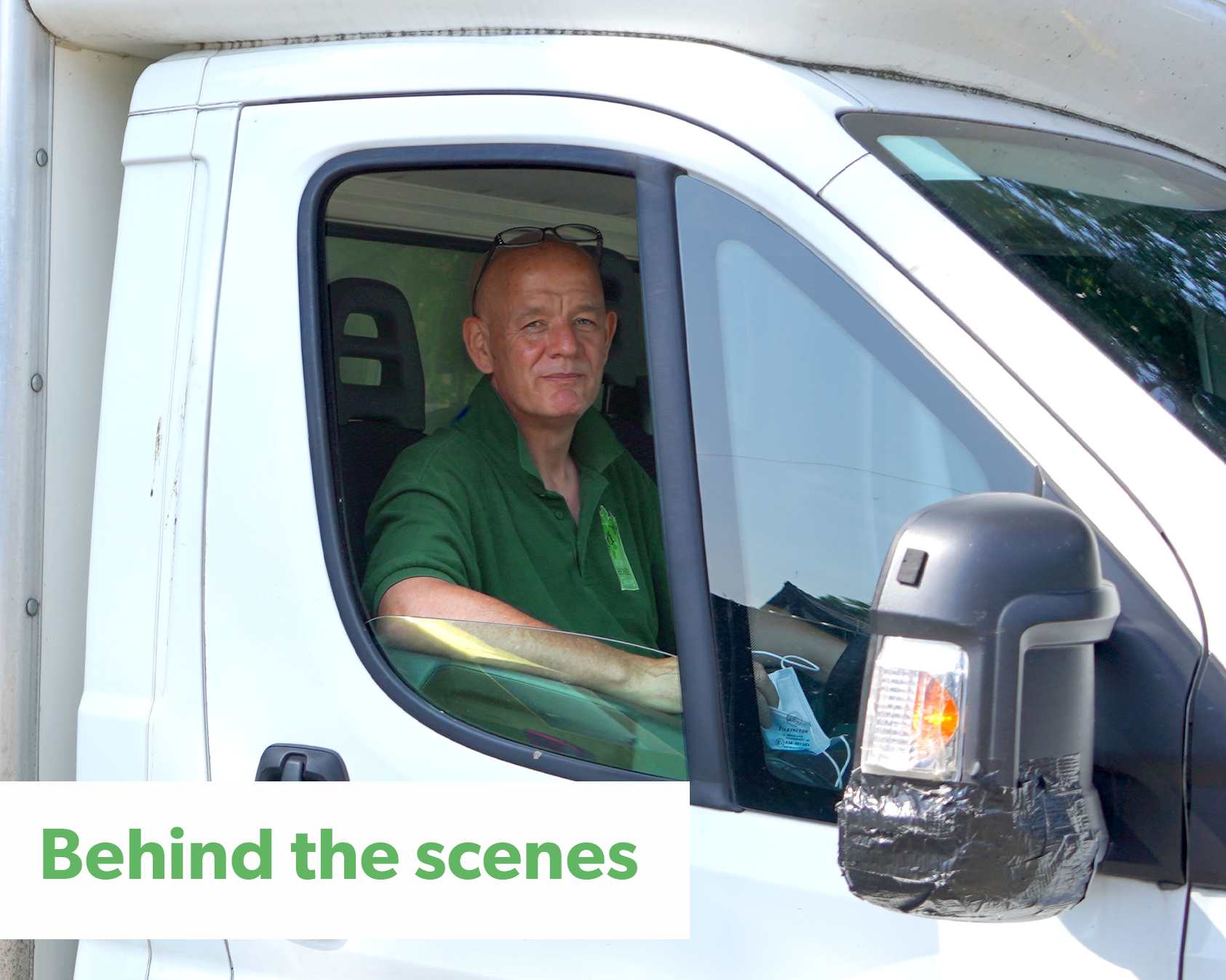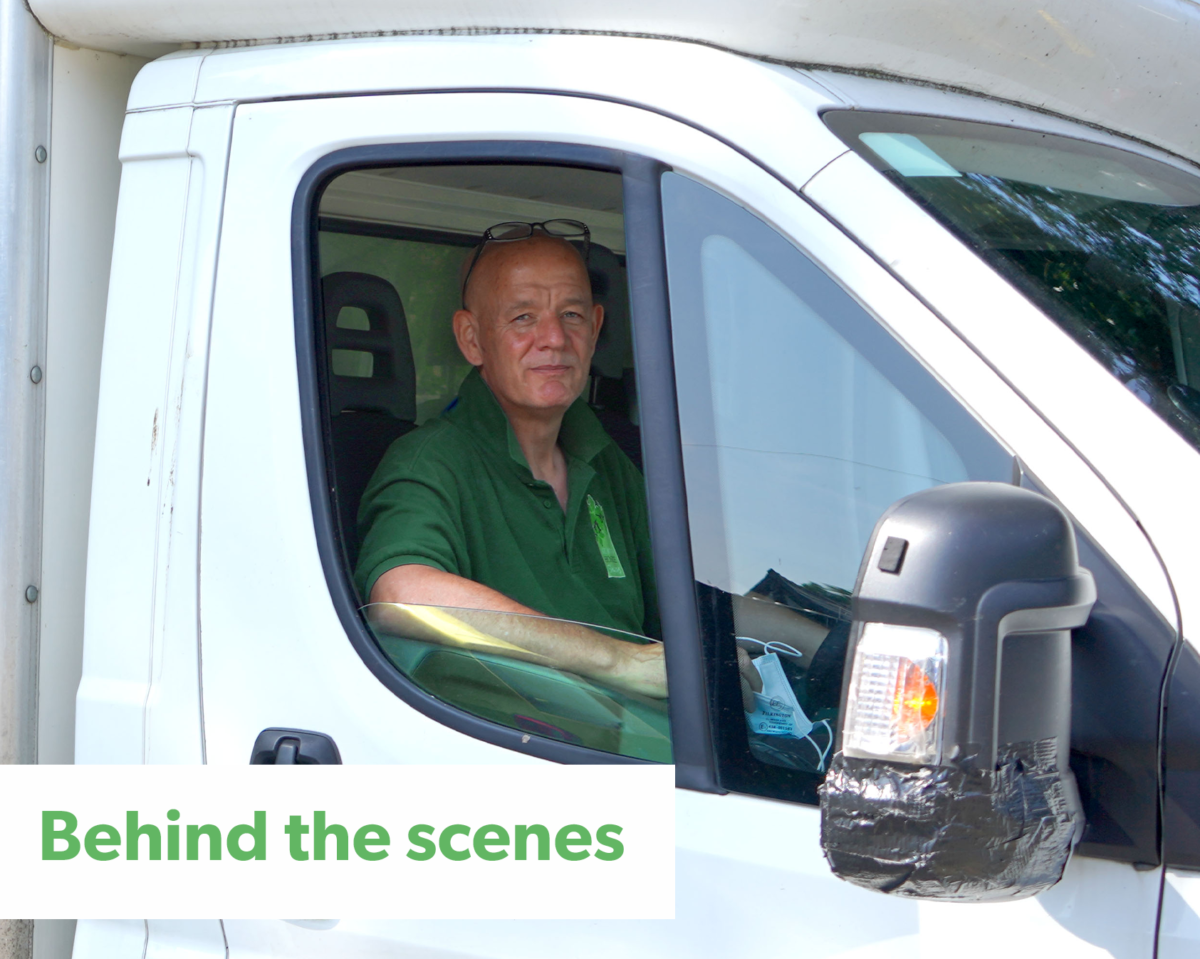 Driver
Role includes:
Moving stock around our network of shops
Full UK driving license required. Manual handling and driver awareness training required (will be provided)
Must complete 6 months as a driver's buddy before becoming a driving volunteer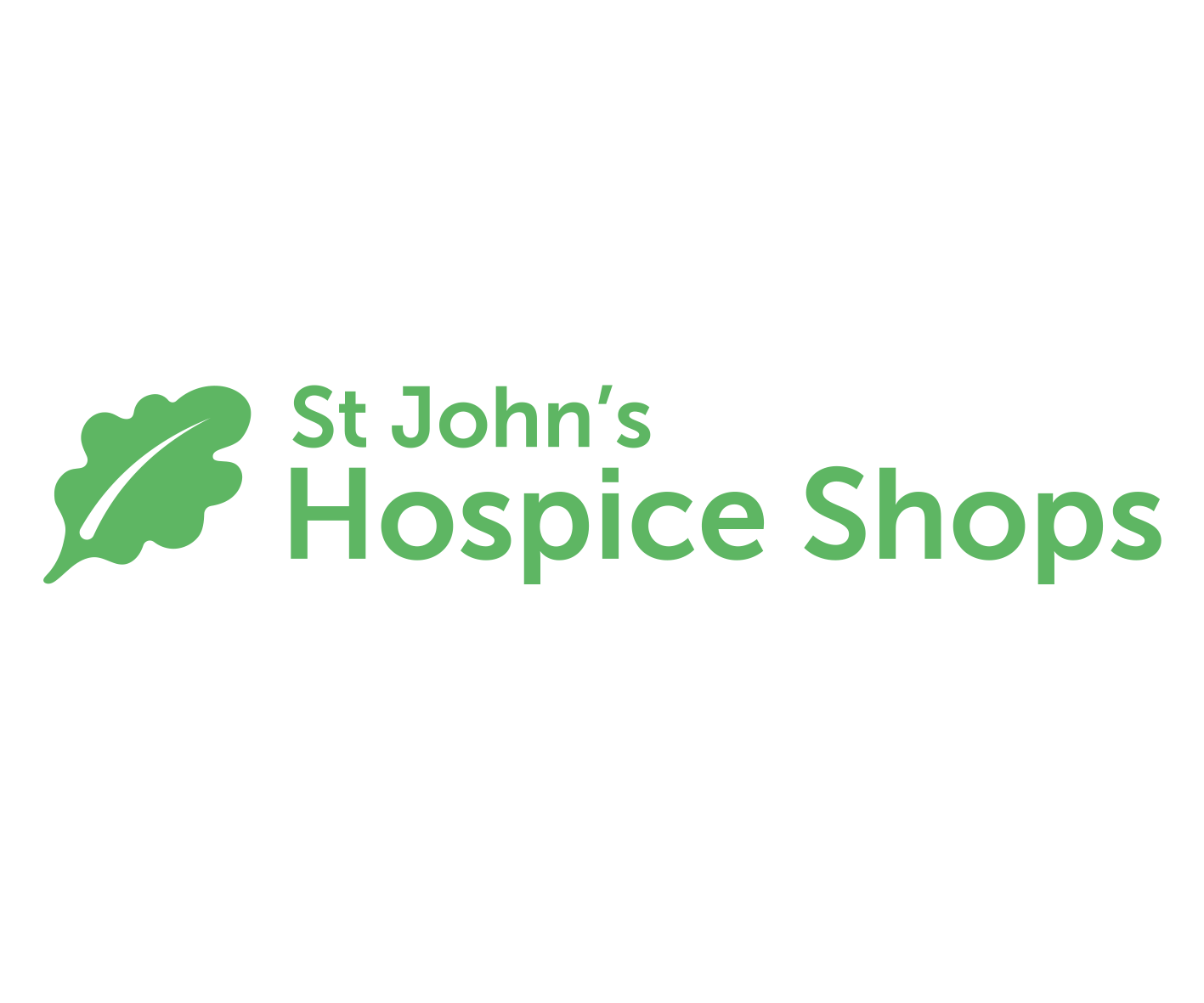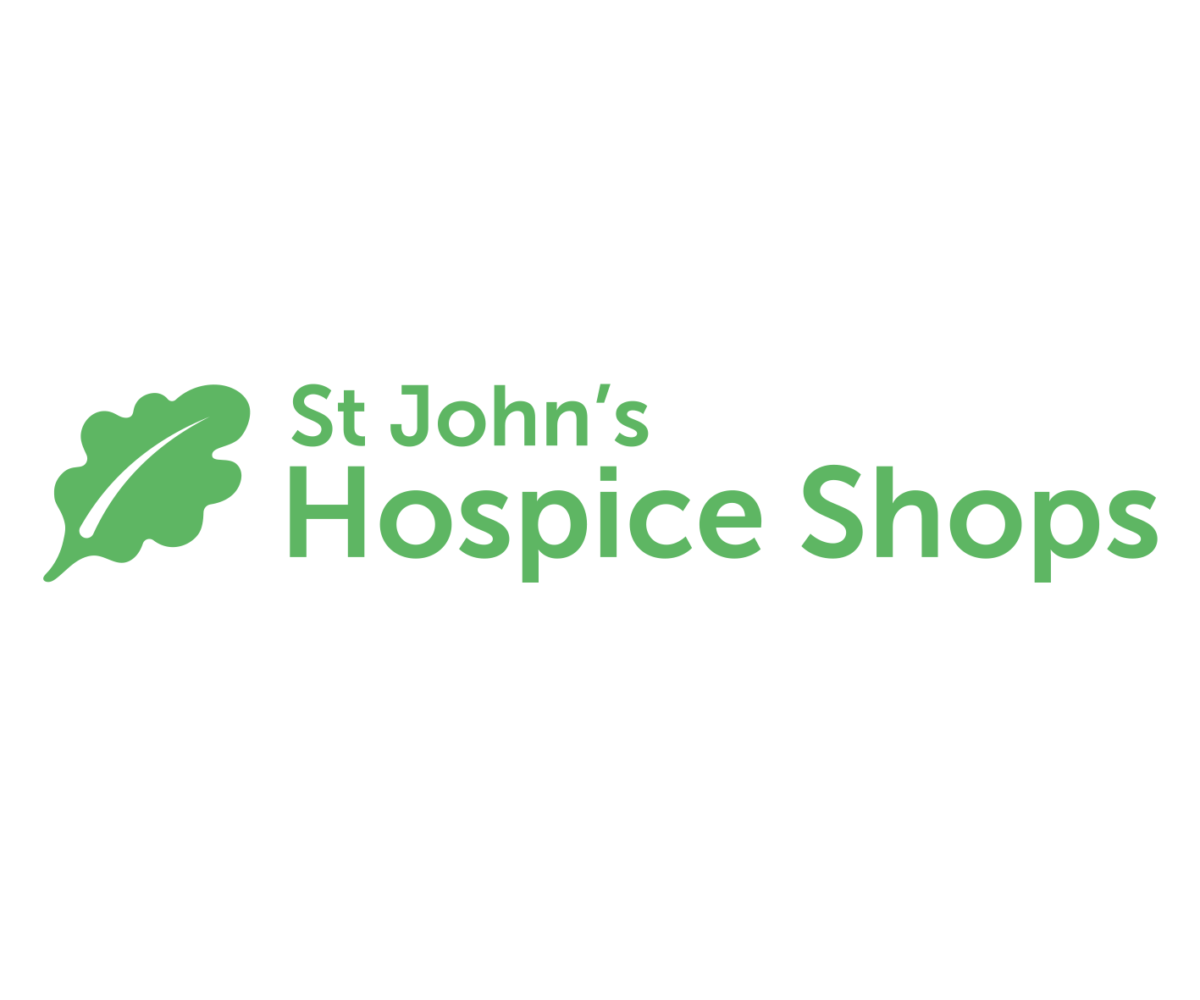 Driver's buddy
Role includes:
Supporting our drivers moving stock around our network of shops
Manual handling training required (will be provided)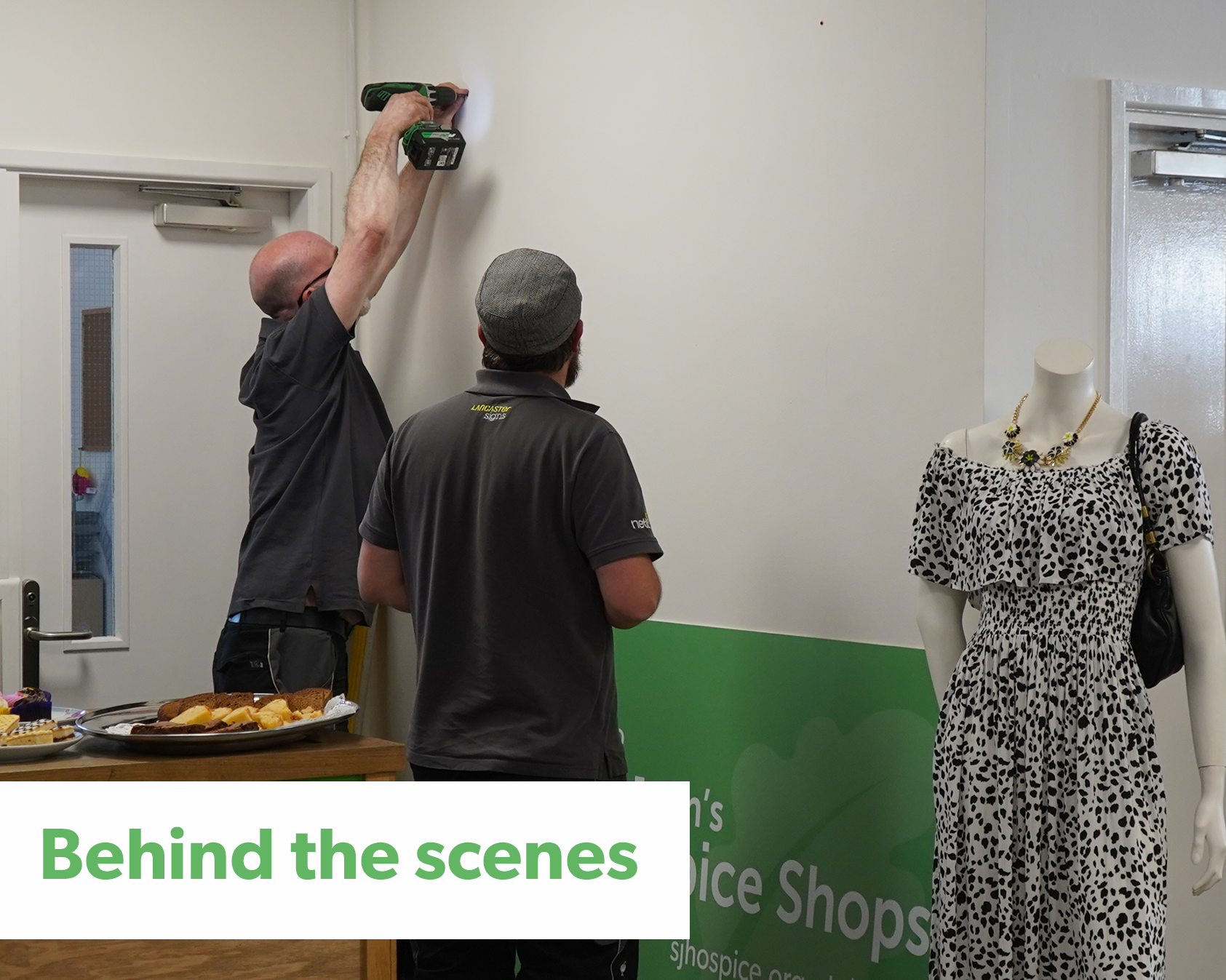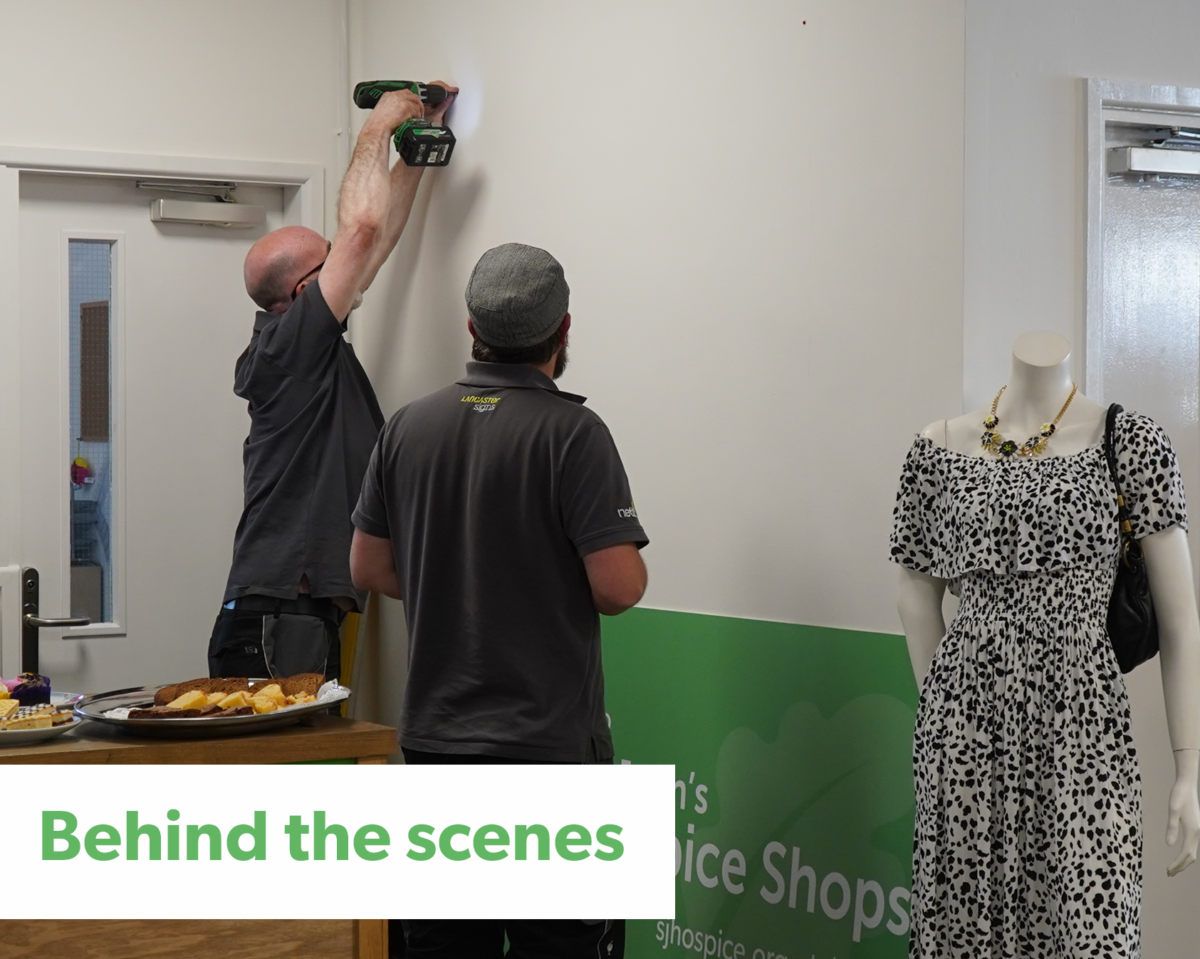 Maintenance
Role includes:
Supporting minor maintenance within the shops
Manual handling and diver awareness training required (will be provided)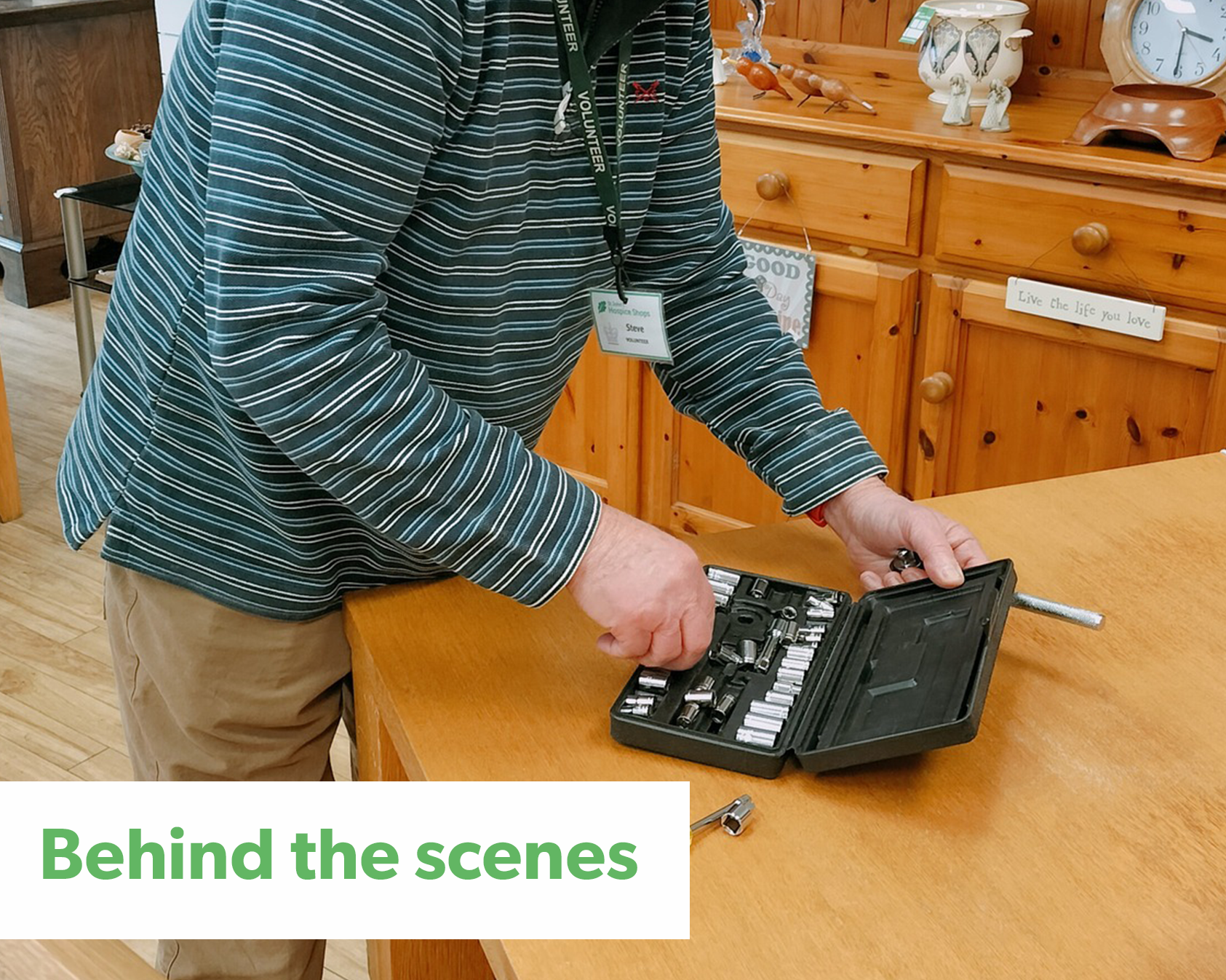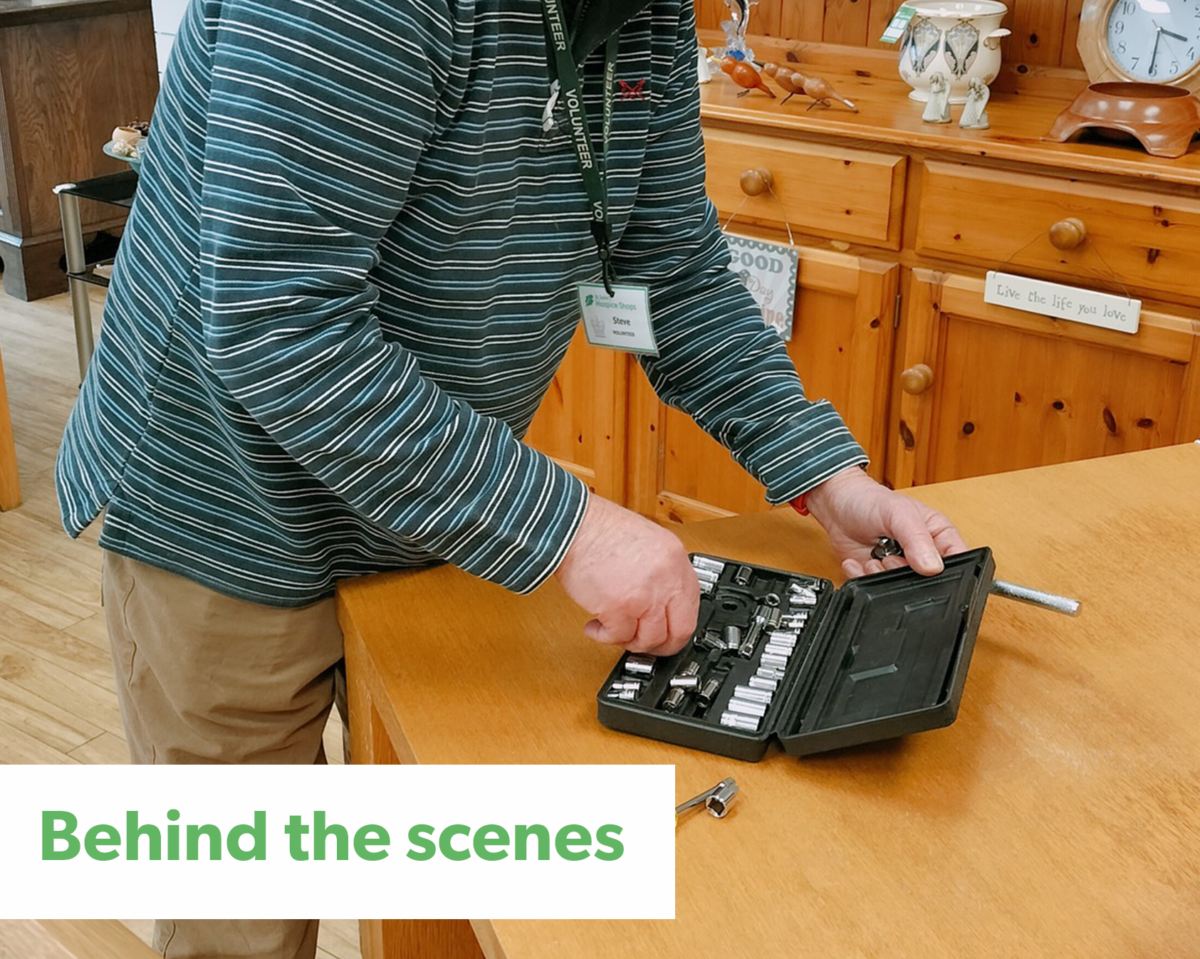 Upcycling
Role includes:
Using your creative skills to give donated items a second life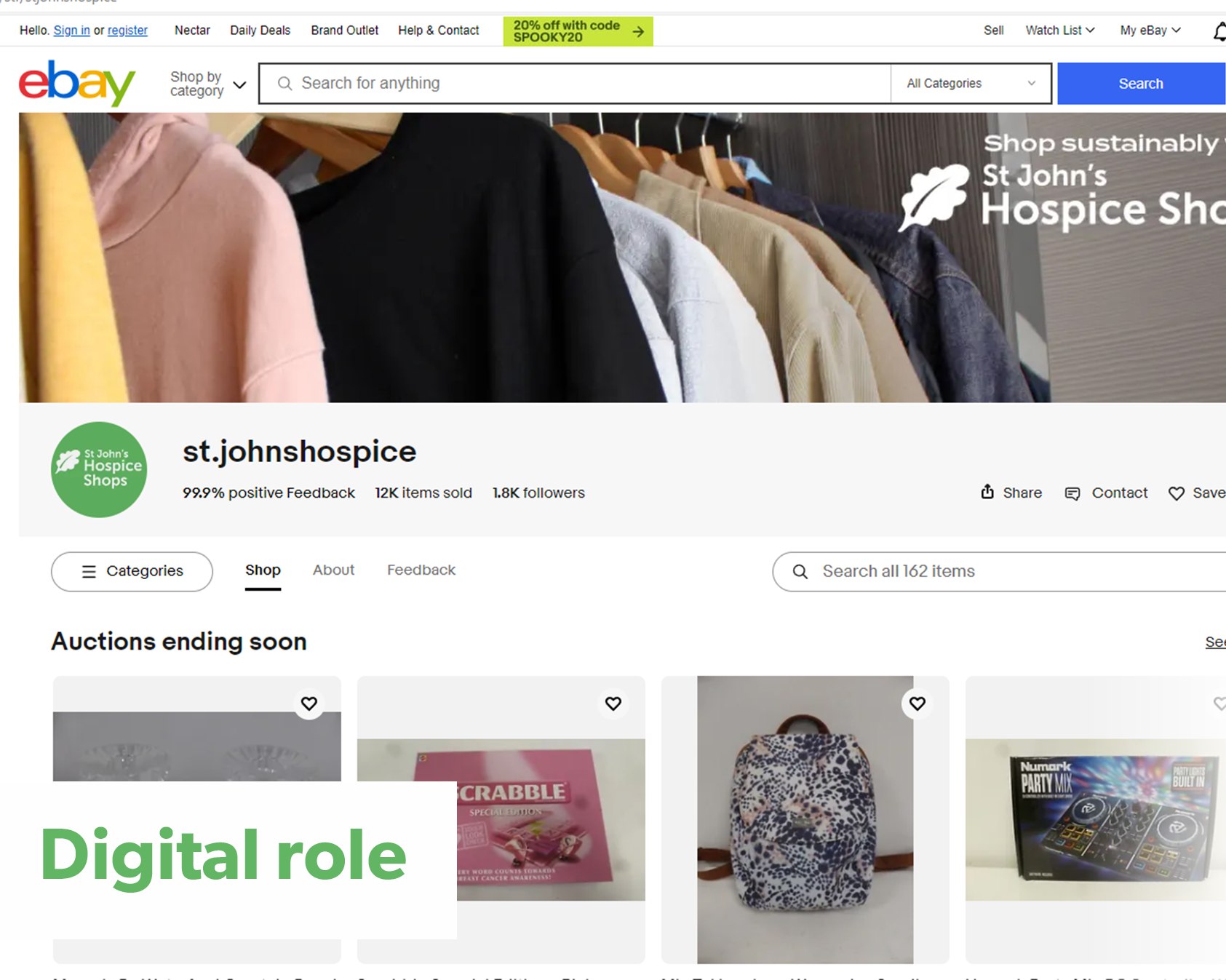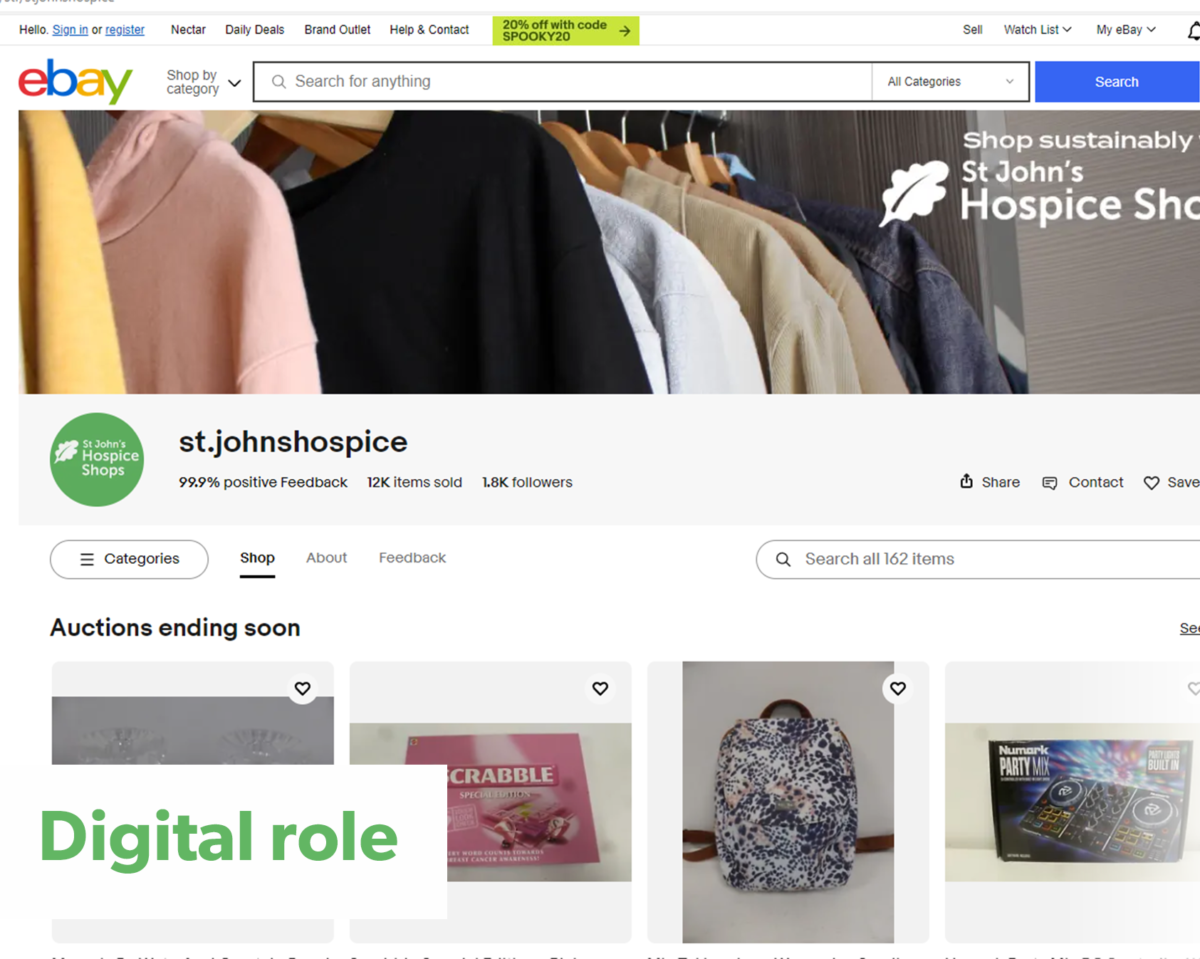 Online lister – eBay
Role includes:
Researching items values
Listing goods for sale on eBay
Writing detailed and informative descriptions of items including condition
Helping to upload photos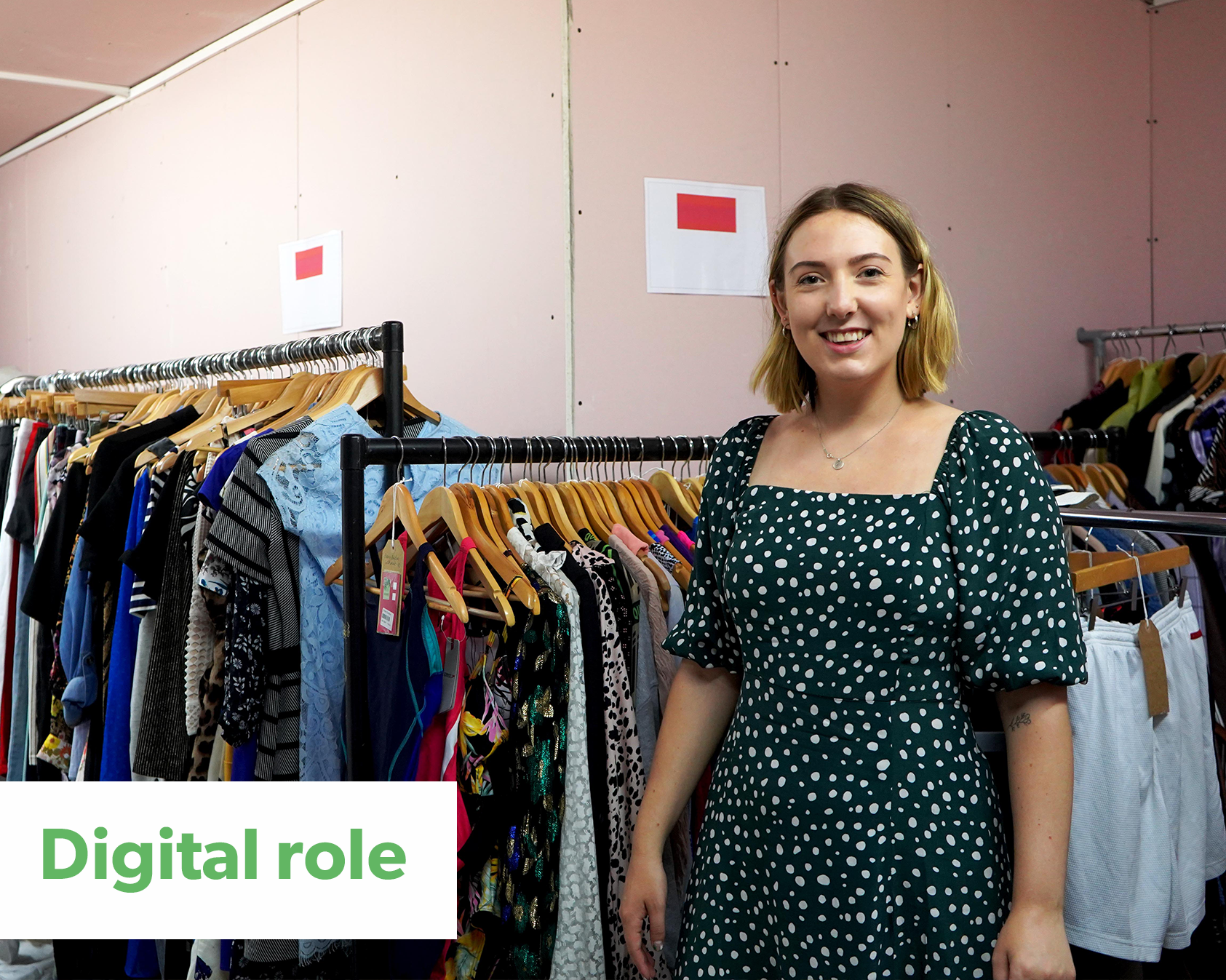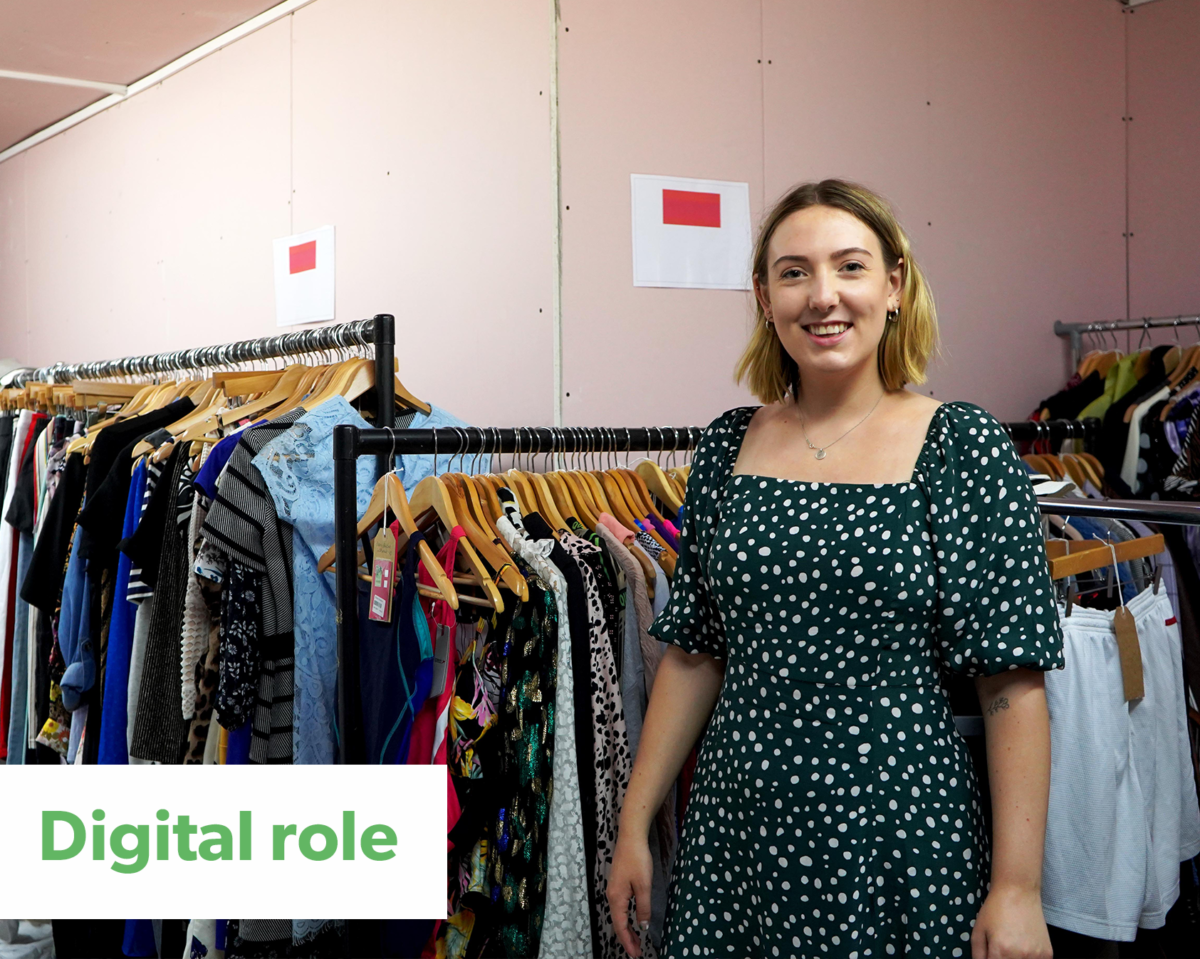 Online lister – Depop
Role includes:
Researching items values
Listing goods for sale on Depop
Writing detailed and informative descriptions of items including condition
Helping to upload photos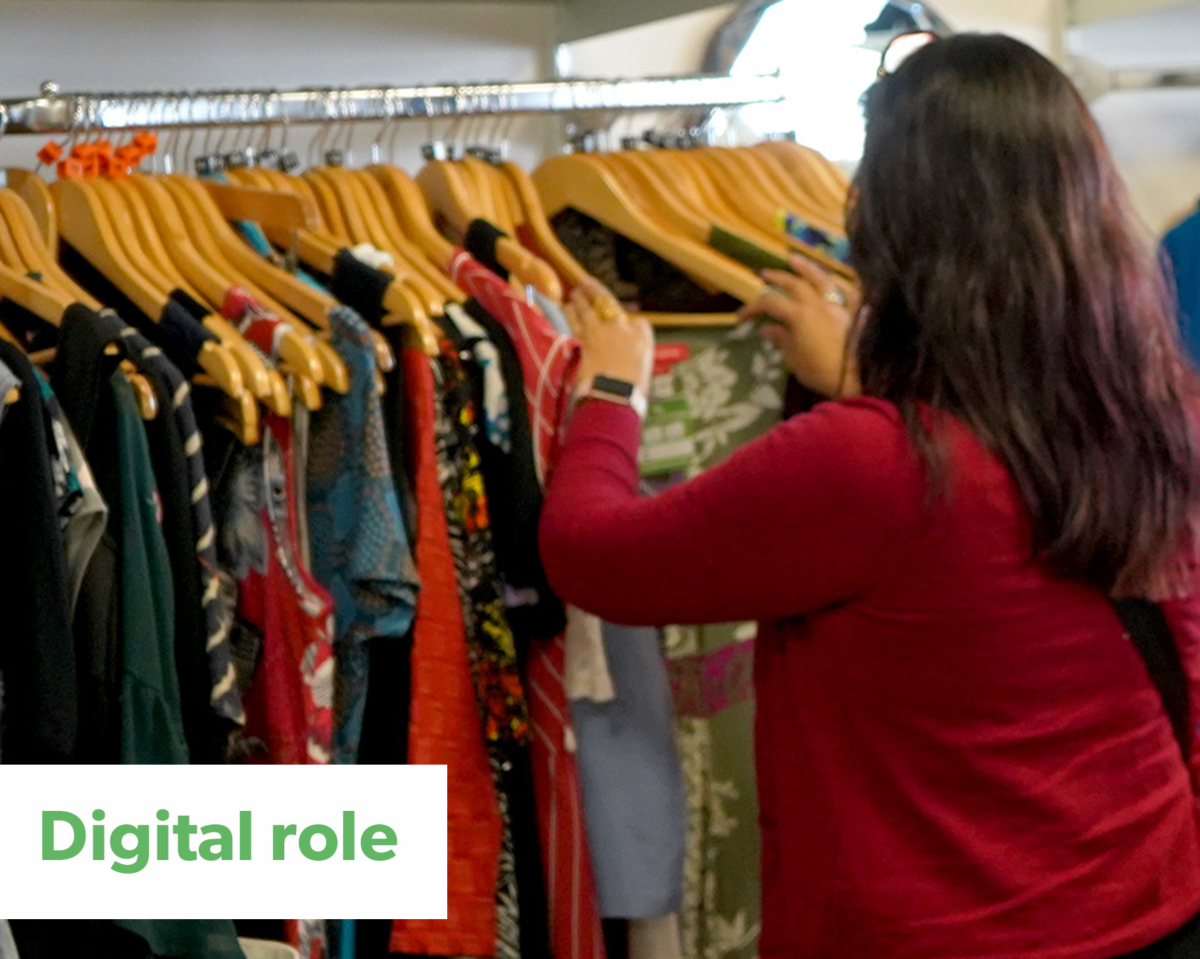 Online sales champion
Role includes:
Identifying items that would appeal to an online buyer
Looking out for unusual or quirky items that may sell well online
Searching online to find the current market value of items so we can get the best price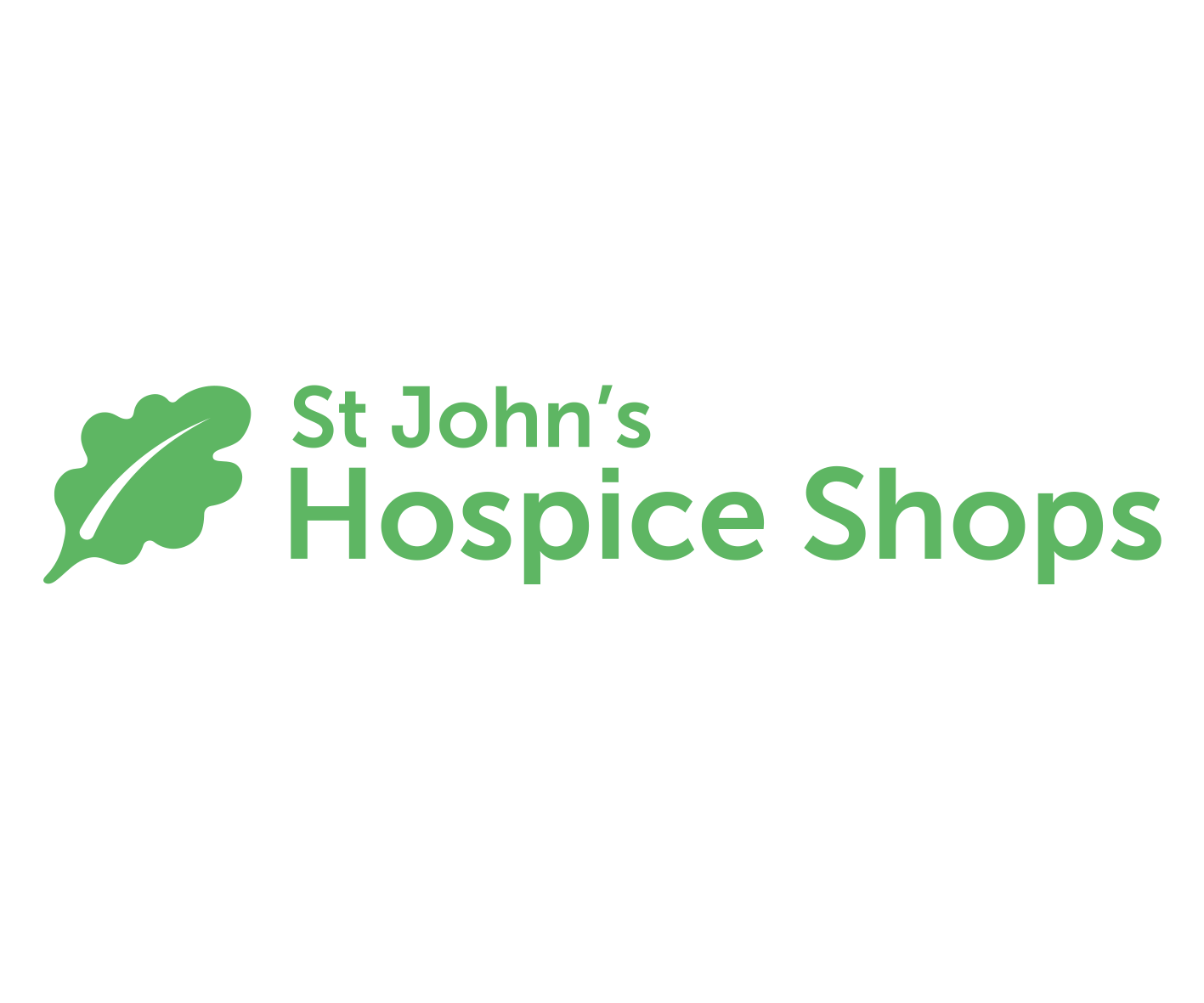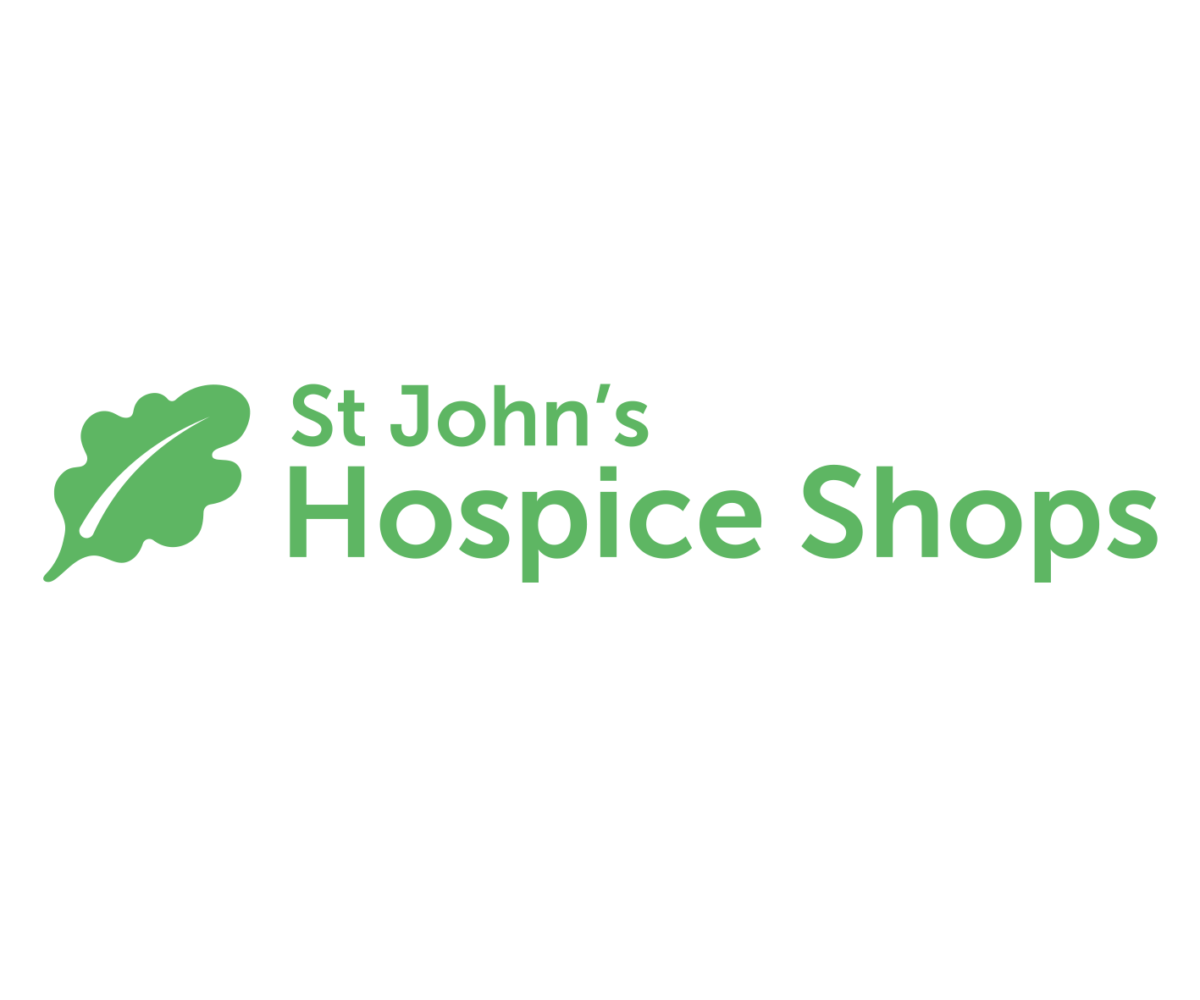 Online researcher
Role includes:
Searching online to find the current market value of items so we can get the best price
Identifying if items are worth selling online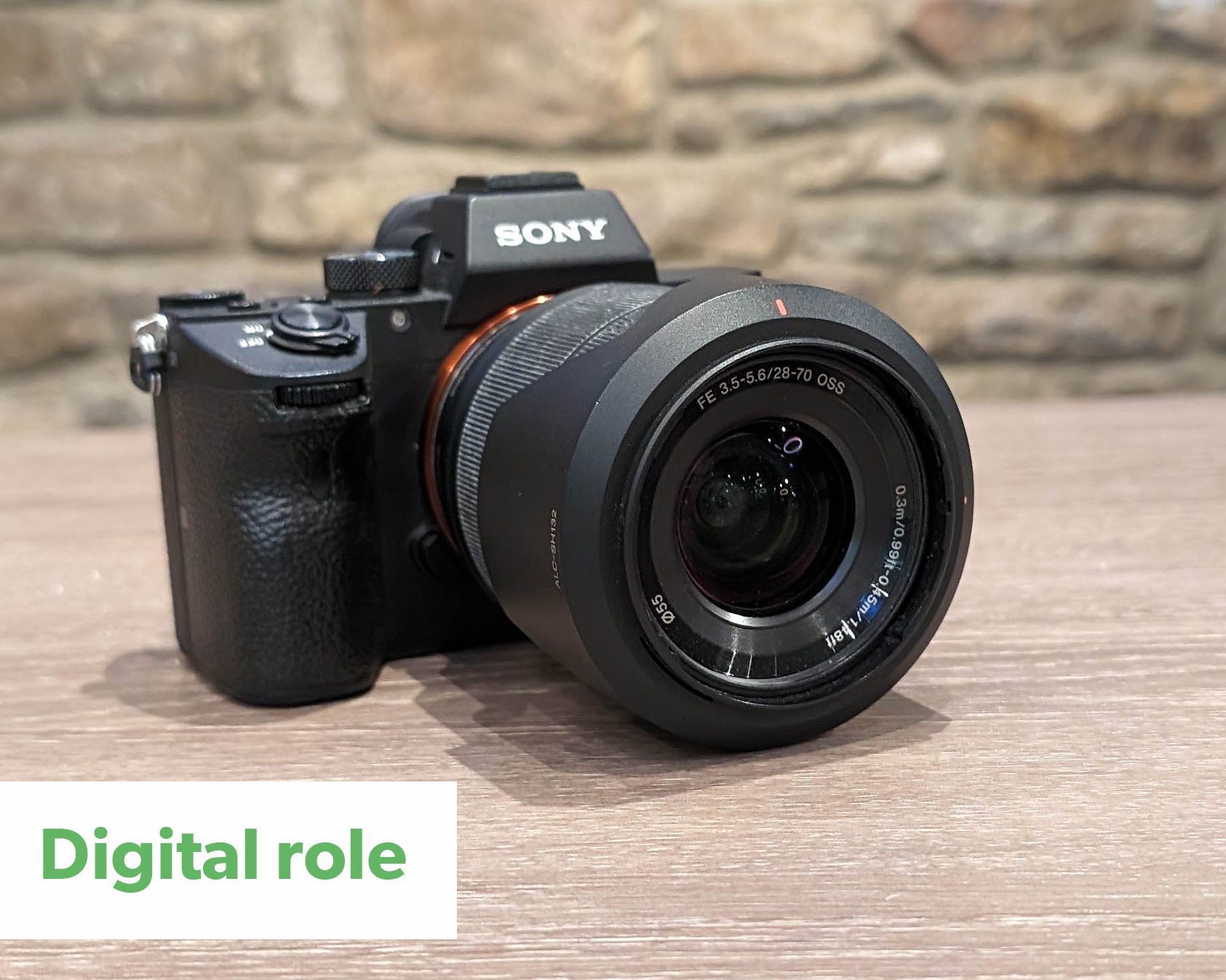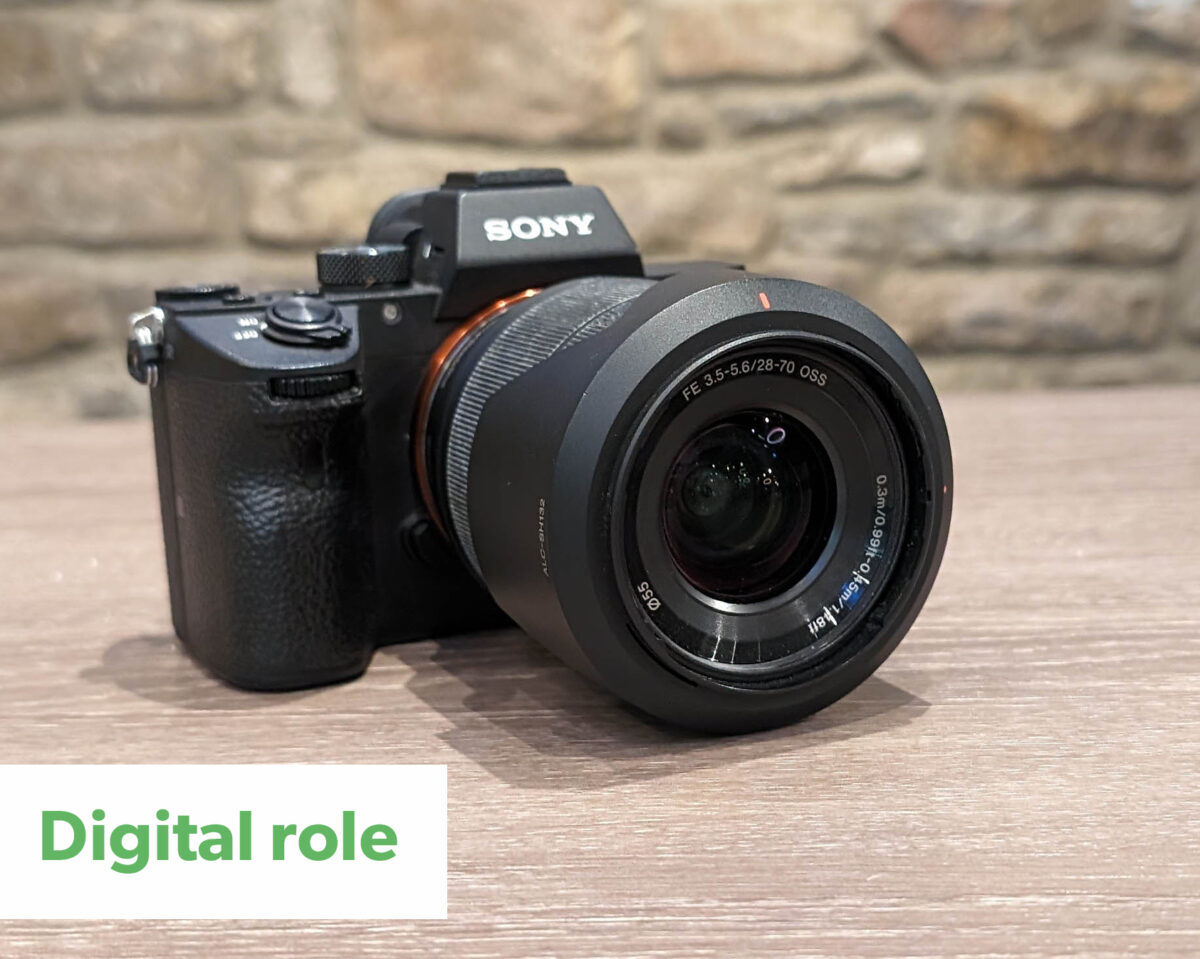 Photographer
Role includes:
Taking photographs of items including clothing, homewares, collectables and many more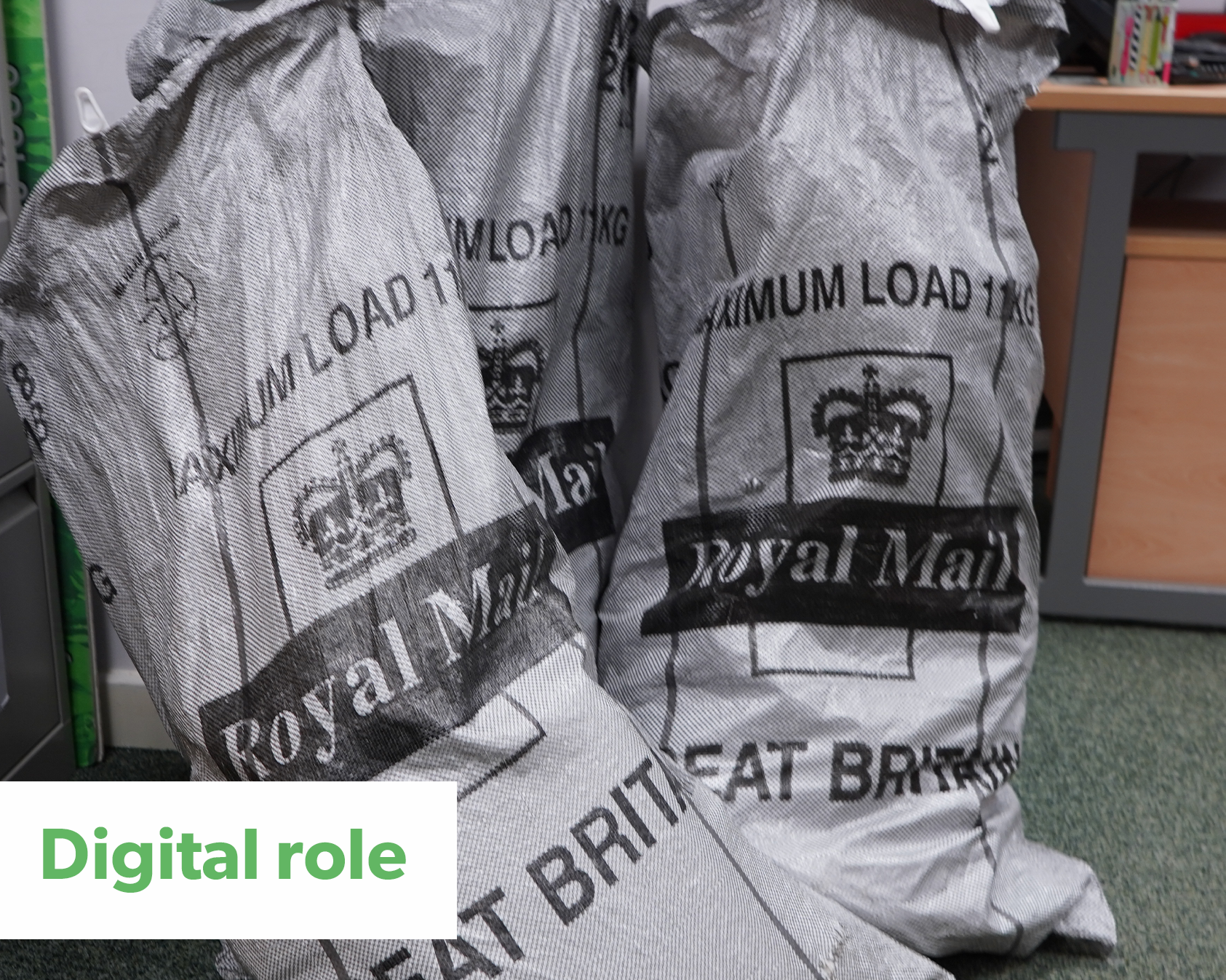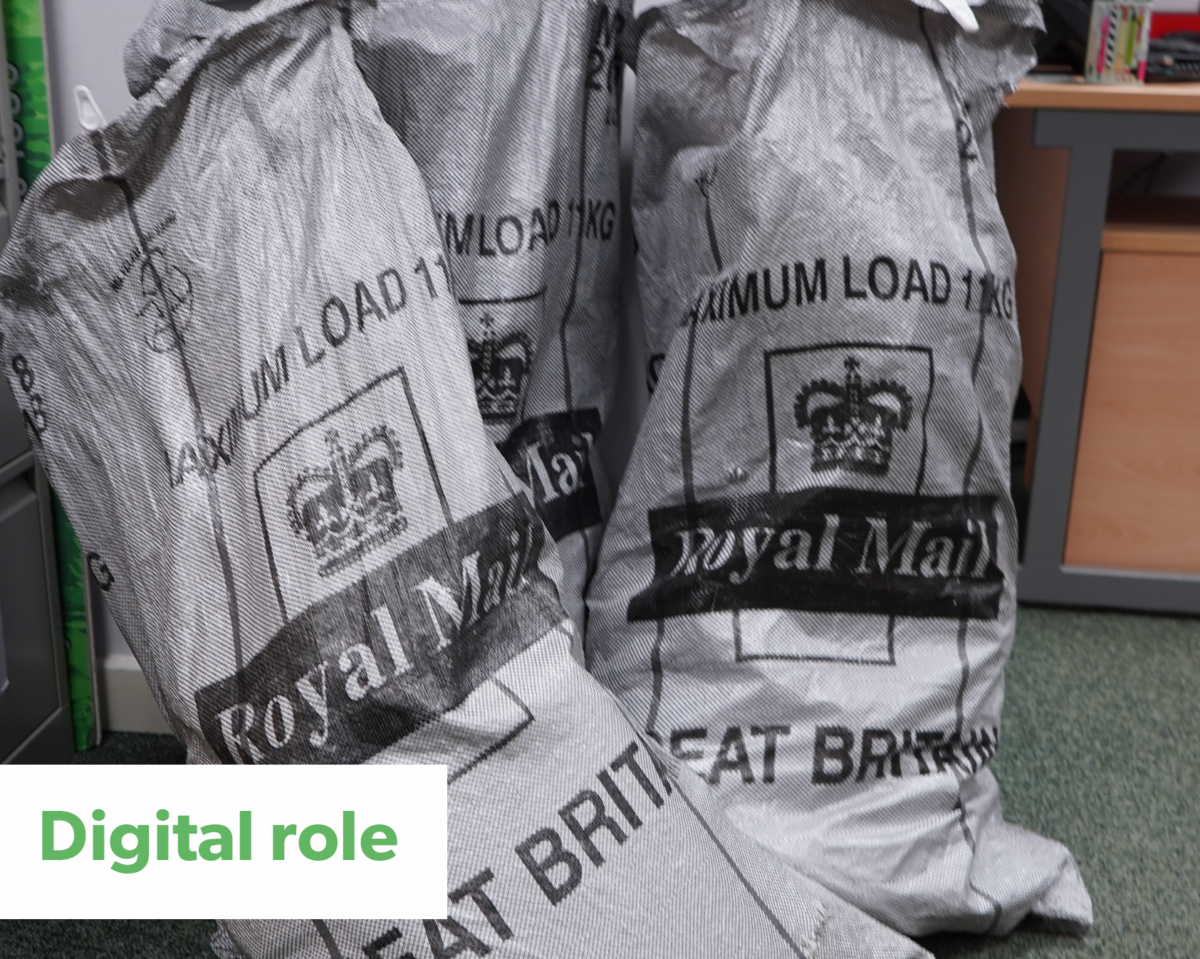 Posting and packing assistant
Role includes:
Helping to package items sold online
Ensuring the correct address information is attached
Limiting the risk of damage where possible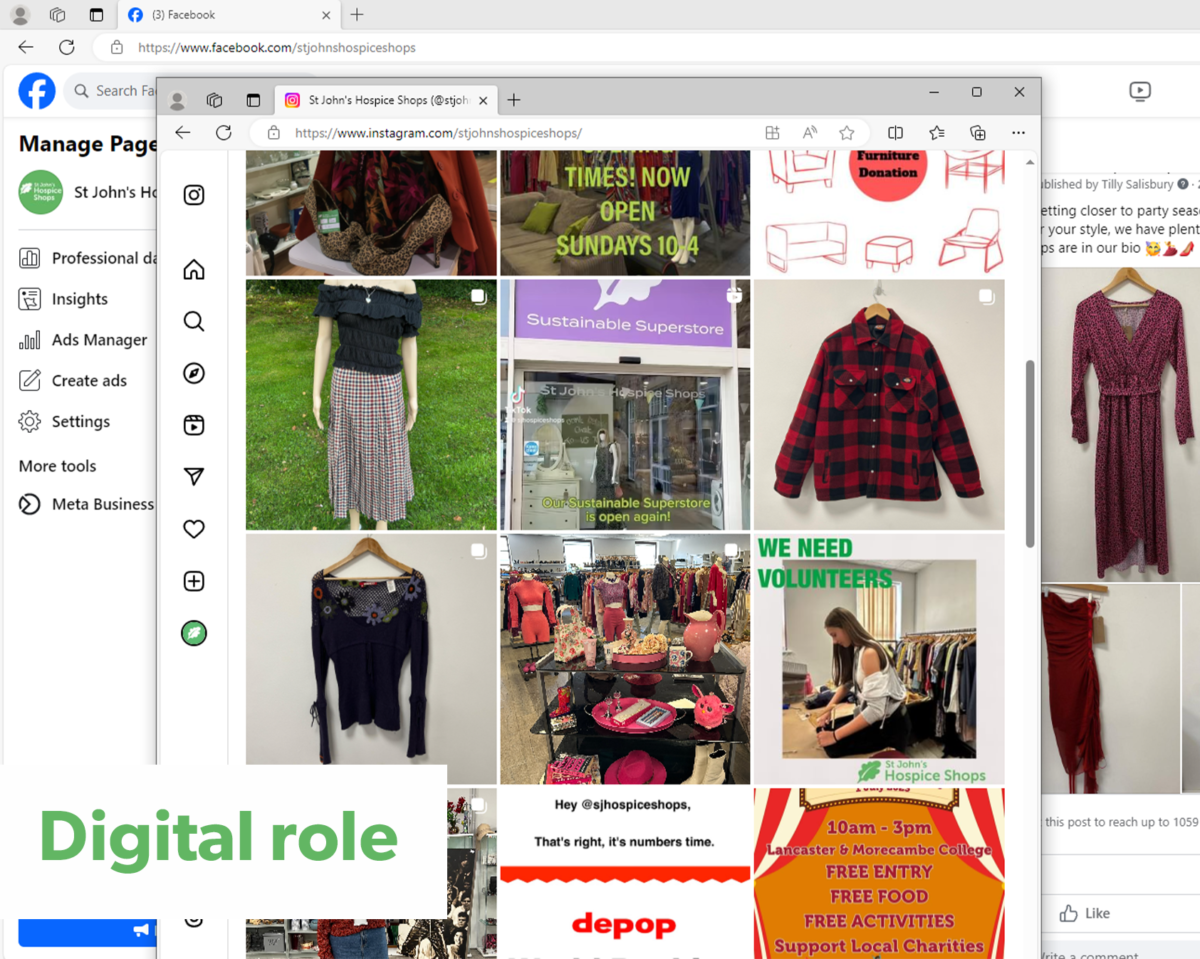 Social media assistant
Role includes:
Visiting our network of shops to take photos and gather content that can be used on our social media platforms