our adventure starts: 7th November 2024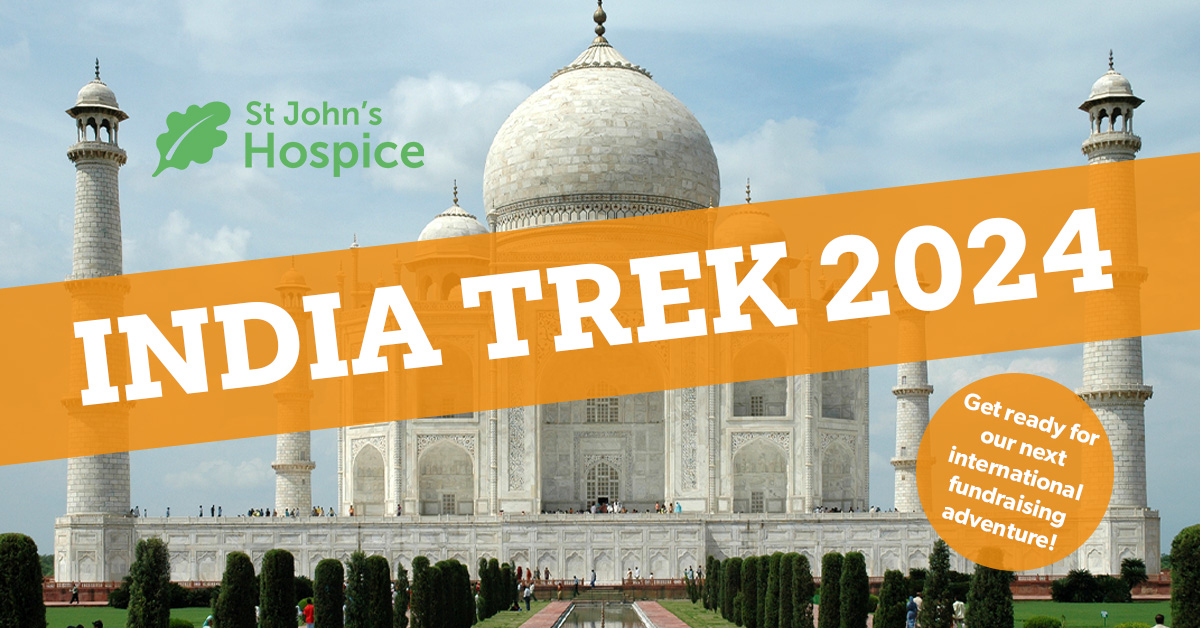 Join us as we explore India trekking through the foothills of the Himalaya's.
Our challenge begins in Dharamsala, where the Dalai Lama and the centre of the Tibetan Community are situated. We have time to explore this fascinating town before we set off on foot to explore this stunning region. Our 5 day trek takes us through rhododendron forests, passing through Hindu settlements and Buddhist Monasteries. To end our amazing challenge, we have some free time to explore the incomparable Taj Mahal – one of the world's greatest monuments to love ever built and one of the new Seven Wonders of the World!
Key Details
Duration: 11 days (7th – 17th November)
Trekking Days: 5
Trek Grade: Challenging
Cost per person: £3,800 (£1,857 Cost of the trip & £1,943 Fundraising target)
The total cost can be made up of any combination of fundraising and your own money if you wish. You can fundraise every penny if you want to!
Option A – Minimum Sponsorship
Minimum Sponsorship £3,800
You raise the whole cost through fundraising efforts.
(You must be clear in all promotions that a percentage of your fundraising target is to cover the cost of the trip for yourself)
Option B – Self-Funding
£1943 fundraising pledge Challenge Balance £1,857
You pay the cost of the trip yourself. You must then raise at least the fundraising pledge amount through fundraising activities or donation.
See the recording from our info evening with Craig from Global Adventure Challenge here
Support YOUR Hospice
This is an amazing chance to explore a beautiful country and its many wonders while raising money to support your local hospice.
St John's Hospice continued to operate throughout the Covid-19 pandemic, delivering its vital services throughout the communities all while not being about to operate fundraising operations as usual. Since then the hospice has continued to adapt to a very different fundraising landscape while continuing to offer outstanding care. This trek is a wonderful opportunity to challenge yourself and help keep your hospice caring!
Your hospice needs you to take up this challenge to ensure that we can continue to be there when people need us most. Like the trek, fundraising is a team effort and the St John's Hospice fundraising team will help you every step of the way in helping secure your funds.
You can read about our last overseas trek to Cambodia from 2022 on our trekkers blog here.
If you think you are up for this challenge you can sign up today. If you have any questions please get in touch, our fundraising team will be happy to help.