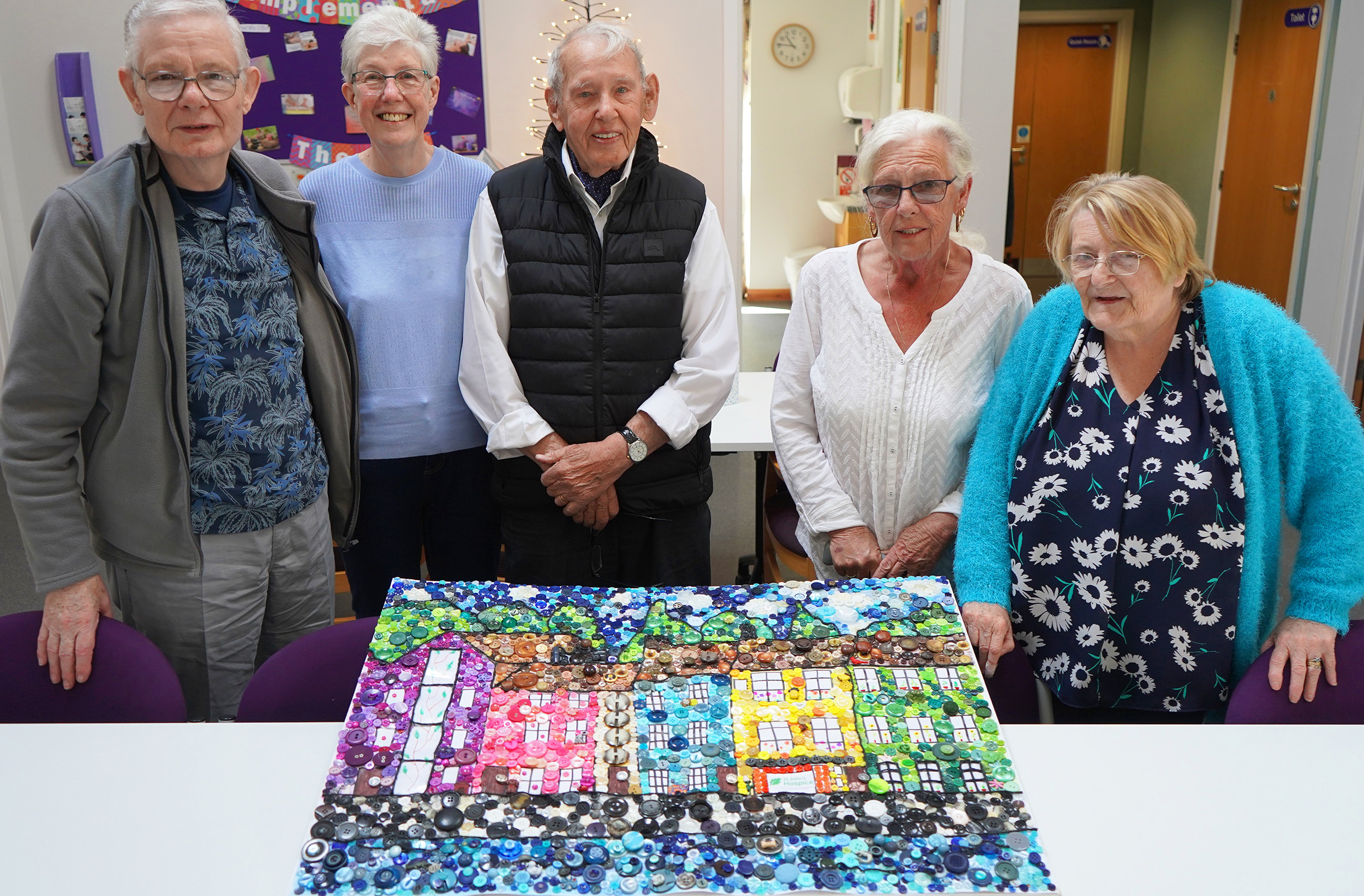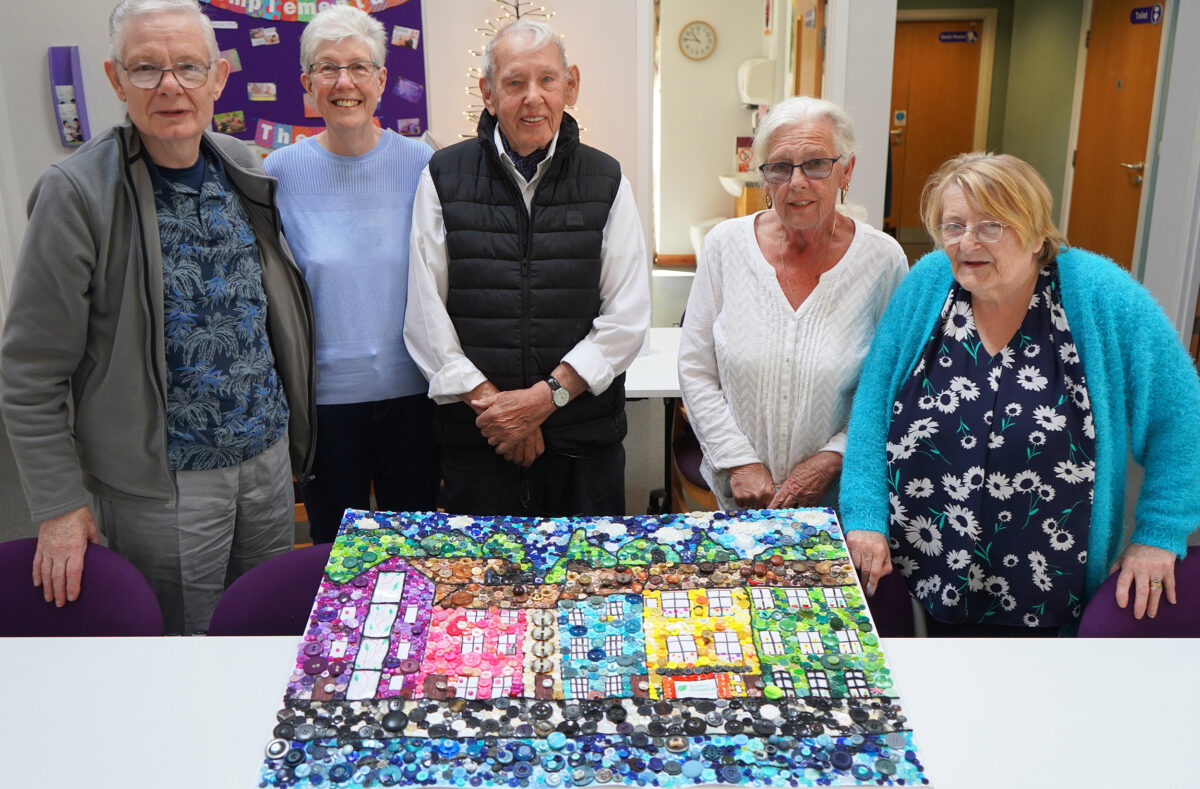 We're delighted to present to the latest artistic creation from our Day Therapy Services Groups! This beautiful Lancaster Quayside scene has been created for the Community Wellbeing Art Competition at the upcoming Lancaster Health Festival.
You can go along and see the artwork as well as many other entries at The Storey building in Lancaster on 11th – 13th July where you can vote for our entry as well!
The scene is composed of hundreds and hundreds of buttons and some miniature surprise treasures that have been donated by the St John's Hospice community. Well done to all the patients and volunteers from our Craft and Drop-In Groups for their creative work!
This is the 3rd time St John's Hospice has entered the art competition. Some may remember our wonderful 'Pimp my Zimmer frame' entry as well as our Ashton Memorial collage, made up of staff and patient fingerprints.
The return of Day Therapy Services has gone from strength to strength with groups now operating to serve patents with different needs as well as the carers who support them.
Visit the Day Therapies and Support page for more information.
You can find out more on the festival on their website: https://www.thebayhealthfestivals.org.uk/event-details/bay-health-festivals-lancaster